Pilgrims from St Stephen's Parish visit Garden of Gethsemane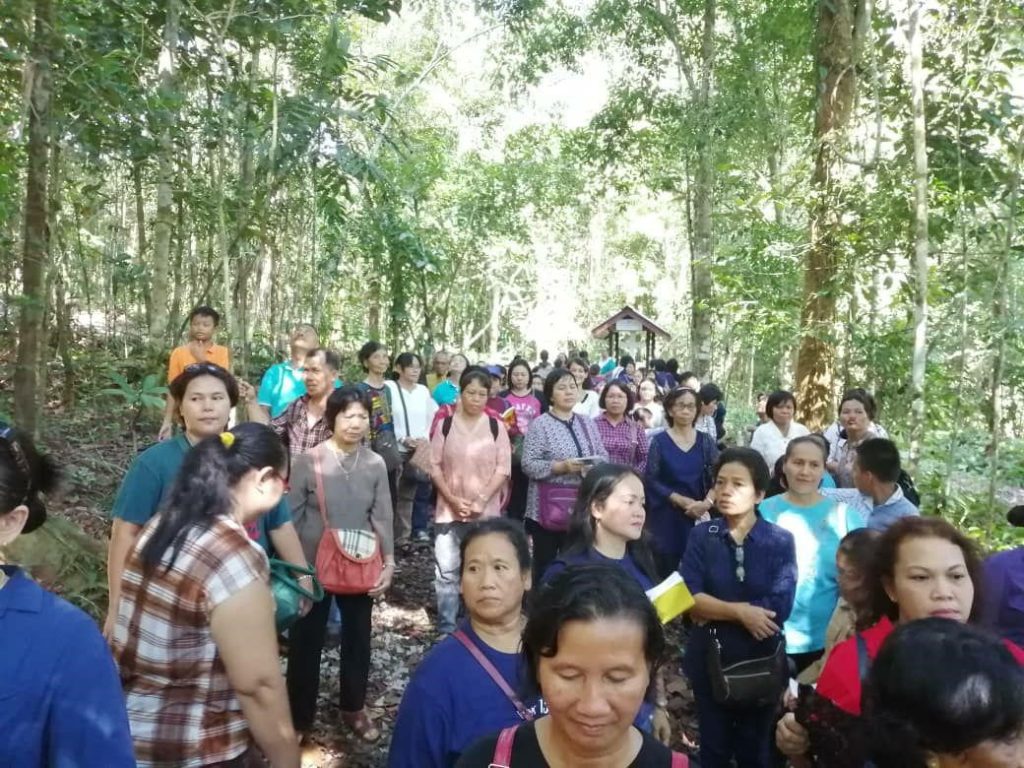 BAU — St Stephen's Parish organised a pilgrimage to the Garden of Gethsemane Pilgrimage Centre, Bunan Gega on 6 July.
As part of the Parish's activities for the Extraordinary Year for Mission 2019, 460 parishioners from various kampung churches under St Stephen's Church, Bau joined the pilgrimage.
Dividing themselves into two groups, they began with the Stations of the Cross, before listening to a talk on 'Missionary Discipleship' presented by David Embol.
The pilgrims then proceeded to the Chapel for Holy Mass presided over by Fr John Direk, with Frs Adrian Kho and Peter Liston concelebrating.
Jelia Robert Giom