KOTA PADAWAN —  The parish of St Ann joined the initiative of the Archdiocese of Kuching in launching its Creation Justice Ministry (CJM) on Sunday, 10 February.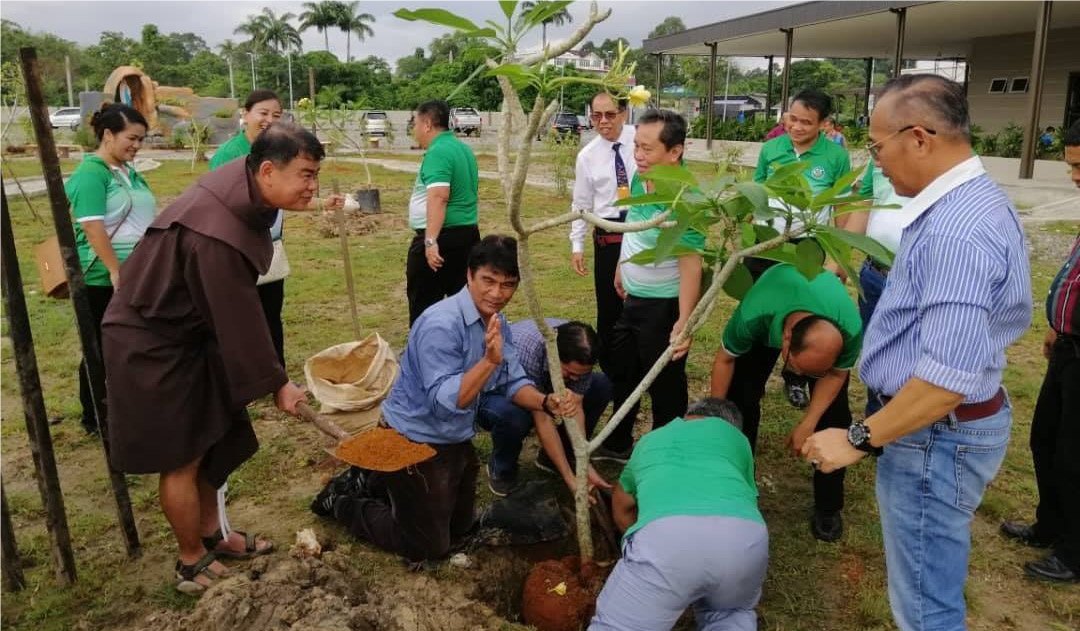 This ministry was inspired by Pope Francis' 2015 encyclical, Laudato' Si, which emphasized the duty of every Catholic to care for Mother Earth, our common home.
The current state of environmental degradation at the global and local scale has prompted the parish to do its part through feasible means, such as recycling metal cans, old newspaper and plastic material.
In addition, two water coolers were recently installed to reduce the purchase of bottled mineral water, with many more initiatives in the pipeline.
The launch of CJM was officiated by the parish Rector, Friar William Lee OFM and witnessed by parishioners after the first Sunday Mass. Also present and showing his support was YB Willie Mongin, MP for Puncak Borneo.
The representatives of the different kampungs and tamans presented Friar William with potted plants in a show of solidarity towards this noble cause. Two frangipani trees were also planted at the garden surrounding the grotto of Our Lady.
In his speech, Friar William urged everyone to do their part in preserving the Earth. Simple steps like reducing the use of water and energy can go a long way in reversing the destructive trend of over-consumption and wastage.
"We have to love Mother Earth, as it is God's gift not only for us, but for our future generations as well," he said.
With CJM to formally oversee the green initiative at St Ann's, it is our hope that parishioners will begin the long journey towards true ecological conversion.
Friar David Au OFM