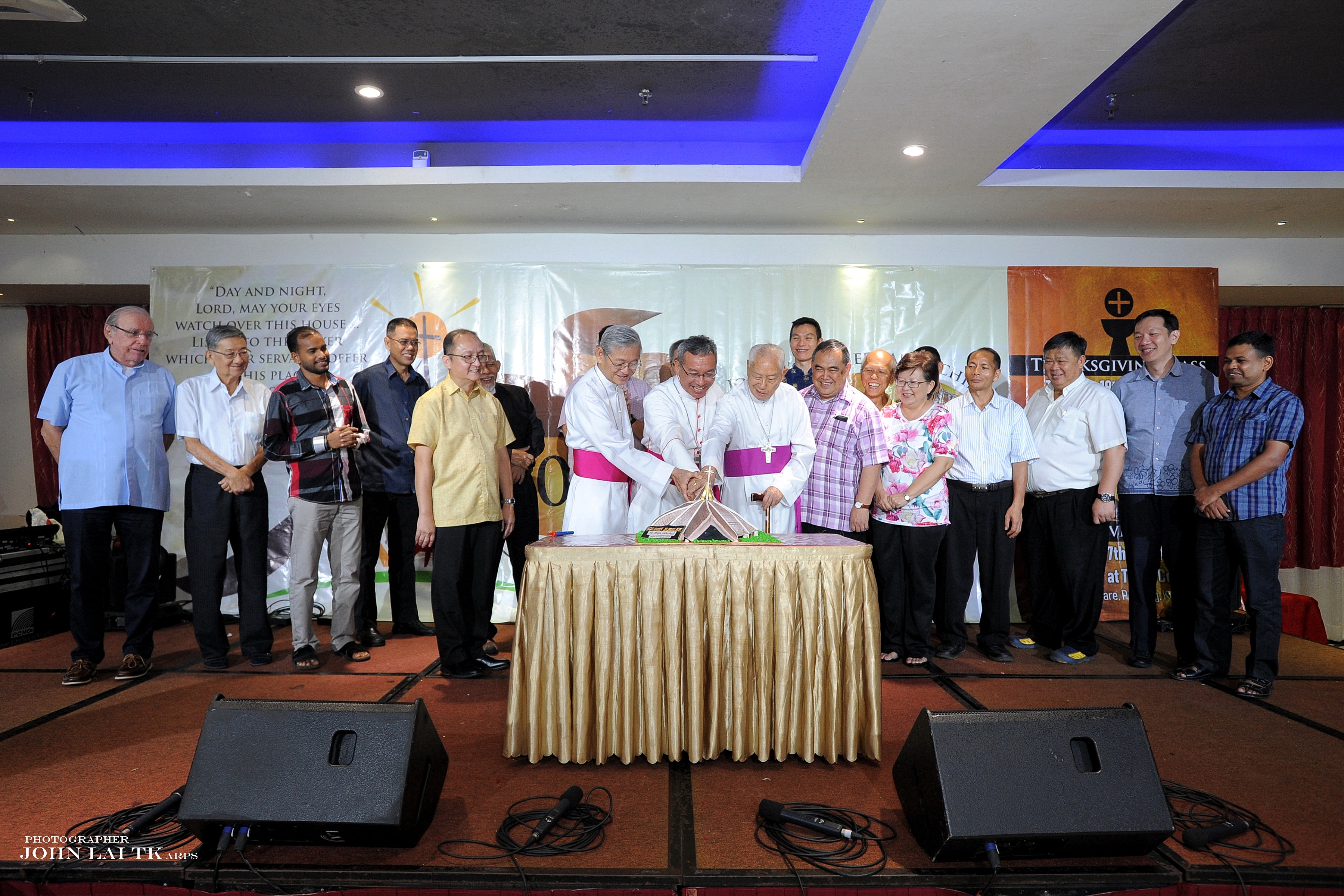 KUCHING — A grand Thanksgiving dinner was held at the Crown Imperial Hall to celebrate the 50th Golden Jubilee of St Joseph's Cathedral Kuching.
Organised by the Archdiocesan Pastoral Council on 17 March, the event recorded excellent support from all the parishes in the Archdiocese of Kuching. It was a coming – together of a thousand or more people.
Among the parishes which presented items to entertain the audience were Blessed Sacrament – BDC, St Ann – Kota Padawan, Holy Trinity – Kenyalang, Seminarians – St Peter, St Jude – Bunan Gaga, and the Empowered Ministry – St Joseph.
Kiko and Iggy, the two newly blessed lions from SJPS Lion Dance troupe were a big hit. They were accompanied by a 'yet unnamed blonde friend' to the delight of the crowd.
Archbishop Simon Poh, in his address, informed that with the elevation of all the vicariates in Sarawak and Sabah to dioceses on 31 May 1976, Kuching became an Archdiocese.
He gave honour to Archbishop Emeritus Peter Chung who became the first Archbishop of the Archdiocese of Kuching in 1976, and Archbishop Emeritus John Ha who took over as the second Archbishop in 2003. He became the third Archbishop in 2017.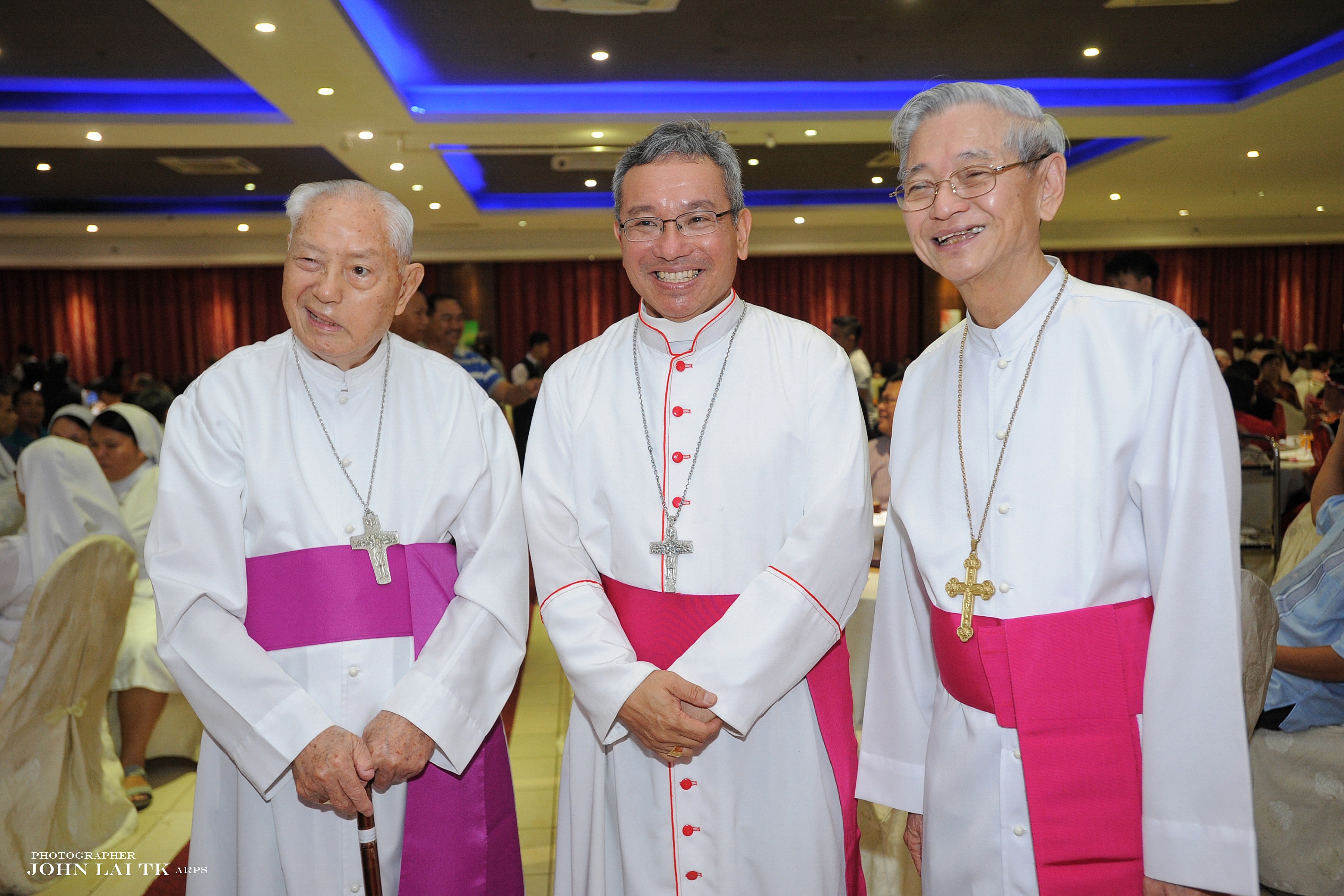 Archbishop Simon called the Cathedral the 'Mother Church' as it is the spiritual heart of the Archdiocese. The Cathedral is where the living community comes together, to be nourished spiritually and pastorally.
A record 29 priests have been ordained there since 1969, with one more to be ordained in May.
Archbishop Simon announced that the Cathedral has just launched a new logo. A commemorative coffee table book entitled Icon of Change authored by Emeritus John Ha would also be launched after the 50th Anniversary Thanksgiving Mass on 19 March, the feast day of St Joseph, patron saint of the Cathedral.
Subsequently, a fundraising drive to raise funds for the Cathedral's refurbishment project would also be announced.
The highlight of the night was the cutting of the 50th Anniversary Cake which was designed in the shape of the Cathedral.
The three Archbishops were joined for this memorable occasion on stage by the Organising Chairman Aloysius Lai, APC Chairperson Christina Eng, and all the priests present.