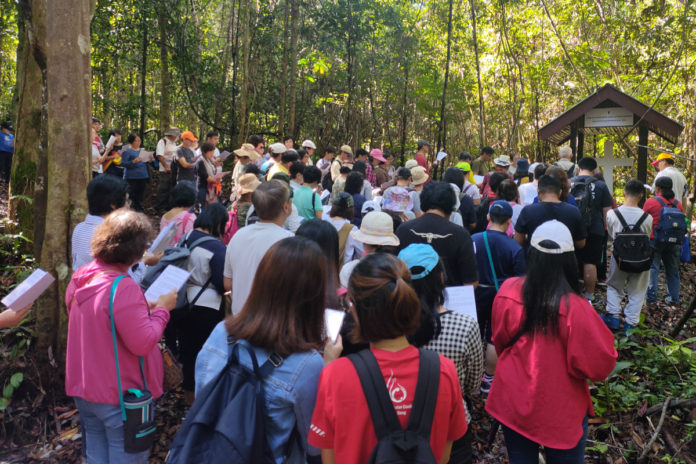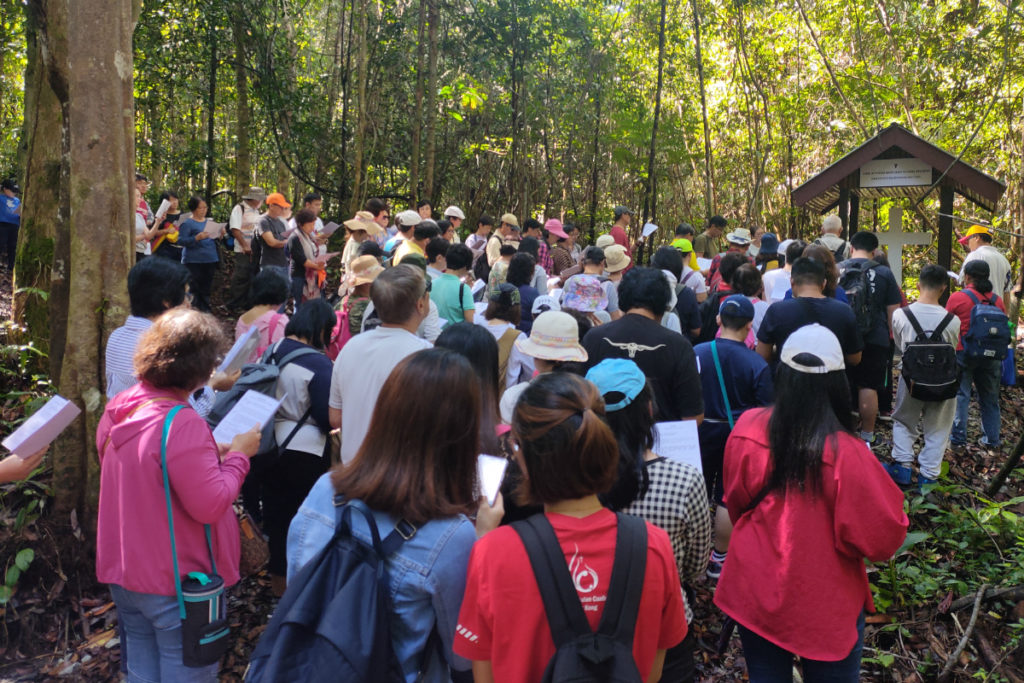 BUNAN-TEBEDU — Holy Trinity Church organised a visit to the newly officiated Gethsemane Pilgrimage Centre at St. Jude's Parish on 6 June 2019. The visit was led by parish priest Rev. Fr. Patrick Heng in conjunction with the Extraordinary Year of Mission.
A total of 160 excited parishioners gathered at Holy Trinity Church and took off in four buses around 7:30am, headed for the pilgrimage centre.
Upon arrival, parishioners were warmly greeted by the parish priest, Rev. Fr. Berkmans Rayar CMF before breaking into two groups for the Stations of the Cross, prayed in bilingual languages, English and Mandarin.
Packed light meals were shared among parishioners thereafter, followed by a visit to St. Jude's Church located about two kilometres away from the centre, where Fr. Patrick gave a short briefing on the history of the parish.
All parishioners journeyed back to Kuching around 1:00pm with contented and renewed hearts and faith.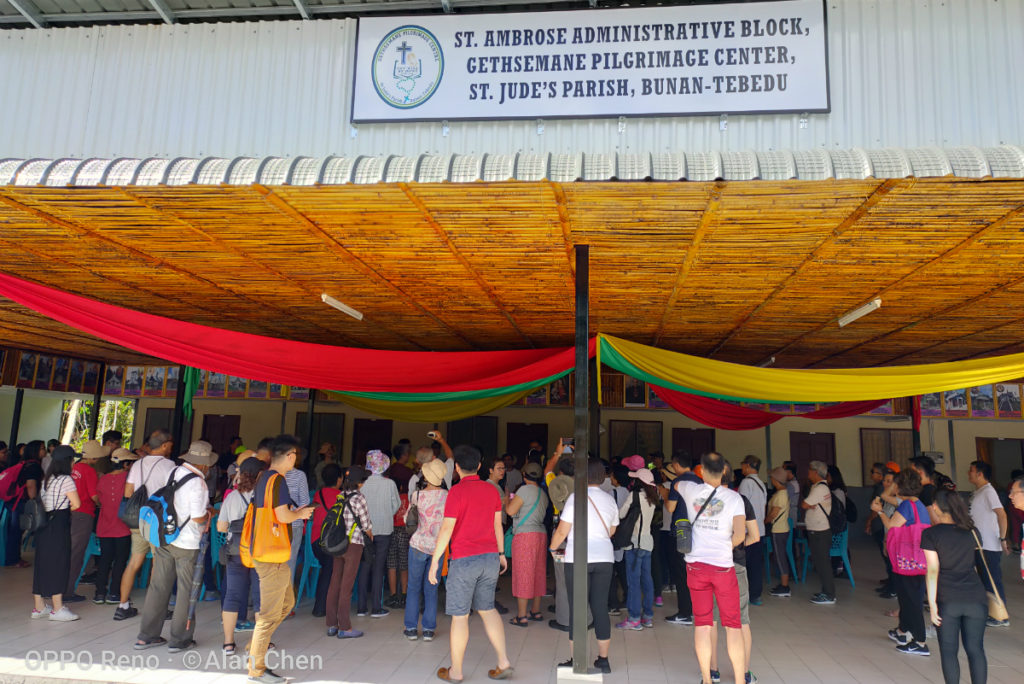 The Gethsemane Pilgrimage Centre was designed with focus on three features: Stations of the Cross, Rosary Garden and Divine Mercy Chapel. The faithful are encouraged to visit this centre as it provides a serene natural environment conducive for silent meditation as well as prayer.
Alan Chen