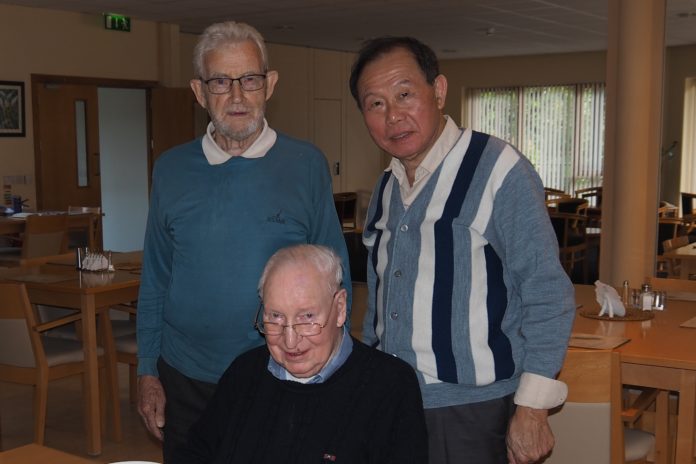 A Tribute
I met Fr Noel Hanrahan when he was first posted to St Peter College, Kuching in 1983 and over the years have worked with him many a time in various circumstances.
It was a sad day for us as well as for him when he had to leave Kuching around 1998 after being diagnosed with kidney cancer. But he survived that and was for a number of years the Chaplain to the Shrine of Our Lady in Knock.
We have kept in touch over the years. His last trip to Kuching was in 2011.
In August 2017, when I went to visit Fr Terry Burke who was ailing with late-stage cancer in Reading, I decided to fly to Dublin to visit Fr Hanrahan in St Joseph's Home in Dublin where he was residing with 2 other MHMs who had served in Sarawak, Frs Matthew Carpenter & Tom Connors.
He invited me stay for lunch and again for dinner on that day. He also took me for a walk in the garden and prayed at the Shrine of Our Lady.
Fr Noel was a man with a big heart for people to whom he ministered with great zeal and love. Though not perfect, he lived the beatitudes (Matt 5:3-12) almost to the full as well as the description of love penned by St Paul in 1 Corinthians 13:4-13.
His patience was amazing. I had never seen him lose his temper. When people disagreed with him, instead of getting angry, he would explain his position calmly.
Farewell, Fr Noel Hanrahan.
LL Chan