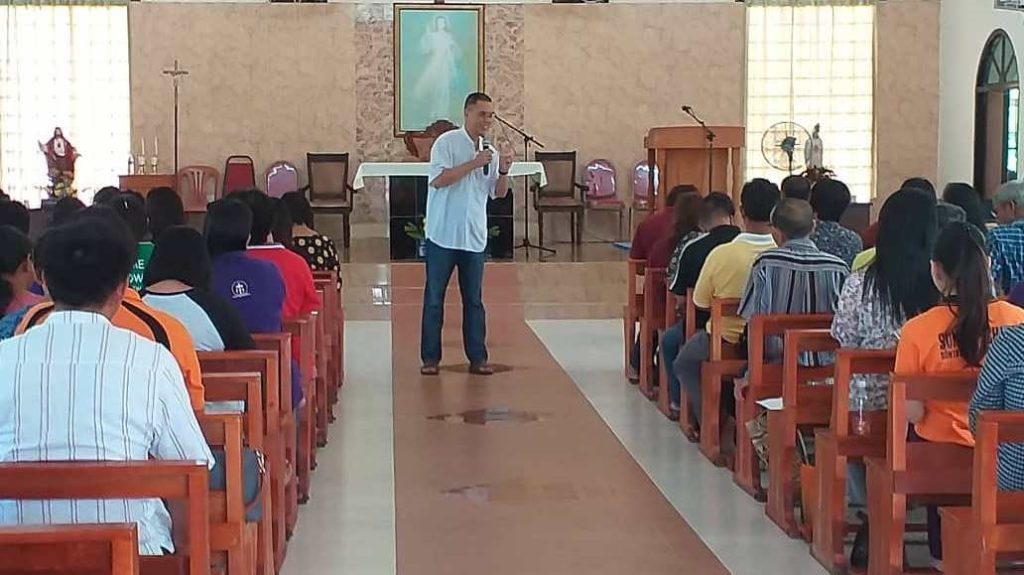 SERIAN — A half day Recollection was organised by the Jawatankuasa Sunday School Peringkat Kampung (JSSPK) on 29 June at St Ann Church, Kampung Kakai about 4 Km from Serian Bazaar.
Fr Patrick Heng, Head of Faith Formation in Kuching Archdiocese, facilitated the Recollection attended by some 120 Sunday School teachers and Prayer Leaders in the Serian Parish.
The participants felt the Recollection was interesting and helpful as the experienced Fr Heng's sharing gave encouragement to them. He gave useful tips, practices, ideas and techniques to teach in the Sunday classes.
The Recollection ended with a Mass and fellowship gathering.
Joseph Then