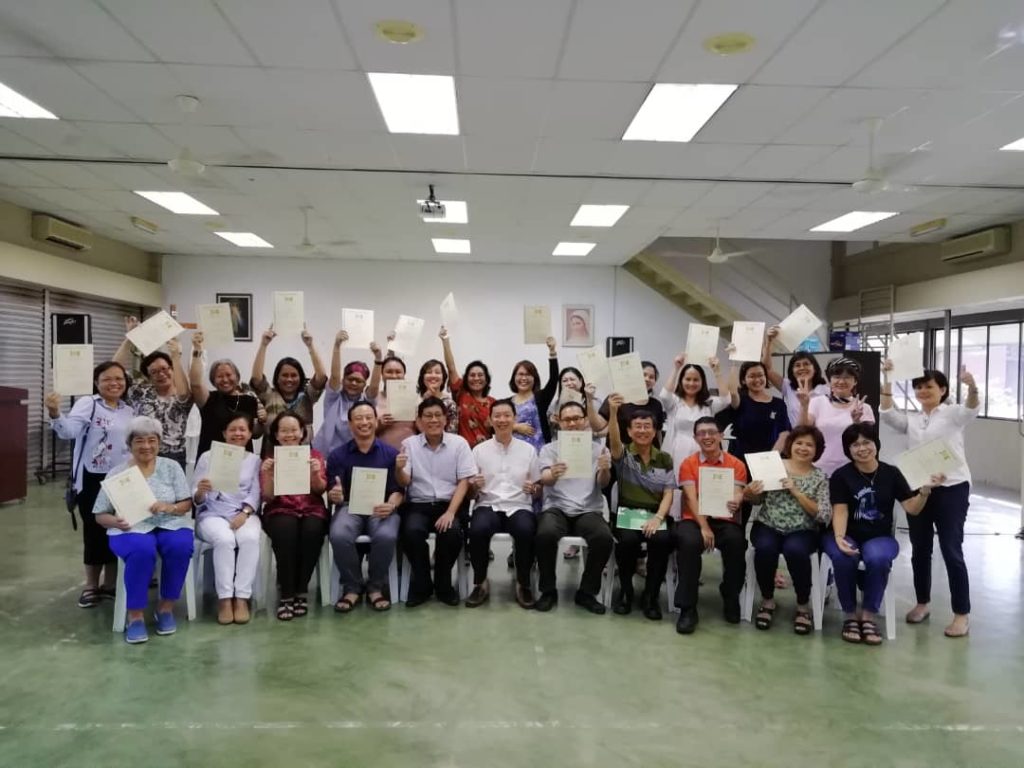 KUCHING — The Bible Timeline is a study that takes one on a journey through the entire Bible.
On 25 October 2018, 45 parishioners from Blessed Sacrament Church embarked on a biblical journey to gain a greater appreciation of the Catholic faith, and to develop a lifelong hunger for God's Word.
The Story of Salvation is the Great Adventure foundational study and each session is accompanied by a corresponding video presentation by Jeff Cavins.
The final session was held on 7 July, and 38 participants attended a "Graduation" ceremony and received Certificates of Attendance from the Rector, Fr Felix Au, followed by light refreshments.