KUCHING — At St Peter's Church Sunday School, the preparation for First Holy Eucharist for children starts when they are in Primary 3 (age 9) and concludes with First Holy Communion Mass when the children are in Primary 4 (age 10).
This two-year journey of faith formation is designed to provide children with the necessary knowledge and understanding to receive the Eucharist, which is the Body and Blood of Christ, for the first time.
On 18 August, about 500 parishioners including parents and faith formators witnessed the memorable ceremony of 30 children from Primary 4 of the Sunday School receiving their first Holy Communion with Mass presided by Rev. Fr. Paul Ling.
Fr. Paul said that this was the 'Children's Mass' as not only were the Eucharistic prayer for children used, the choir comprised of children in Primary 3 and Primary 5 with the support of their dedicated faith formators. The wardens were children in secondary level and the commentator was a graduate from the Sunday School.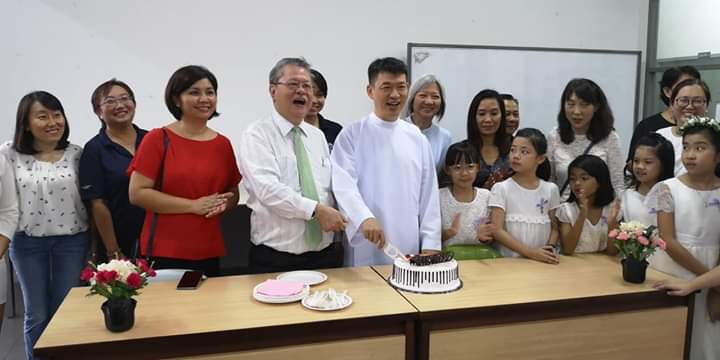 After the Mass, there was a fellowship with the parents, children and formators to celebrate the 18th anniversary of the inception of the Faith Formation for Children (FFC) with cake cutting by Fr. Paul and Ir. Michael Hii, the Chairman of FFC.
FFC- St Peter's Parish