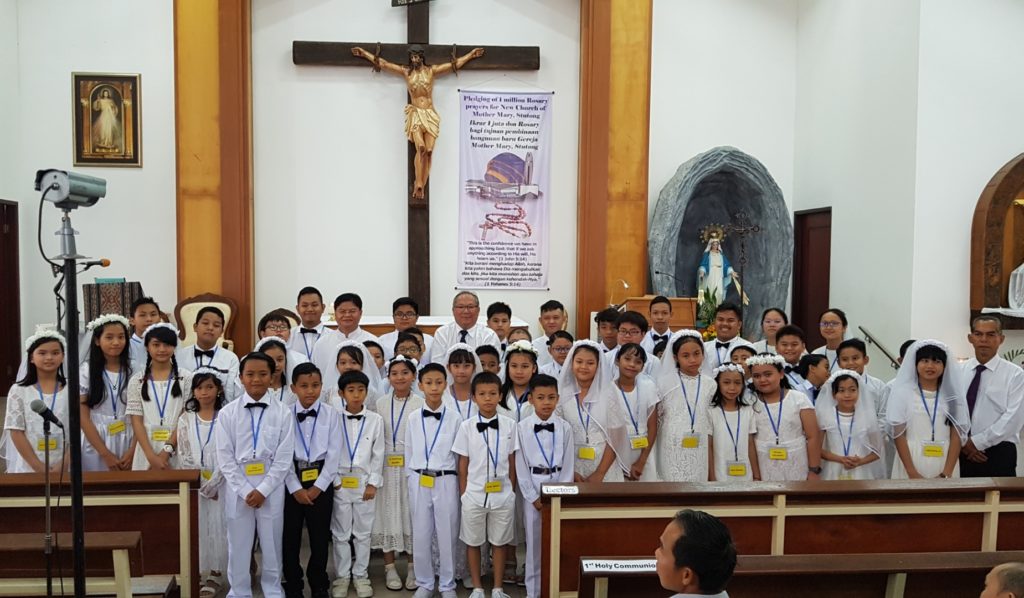 KUCHING — Sunday, 22 September marked another important event at the Chapel of Mother Mary, Stutong where 48 children received their First Holy Communion after having completed one year of Sunday School.
The religious instruction was held at the Home for Retired Priests, Stutong and the children had their first individual Confession on Saturday, 21 September.
The Holy Mass on Sunday, 22 September, was celebrated by Rev Fr Gilbert Lasius.
Jude Rozario