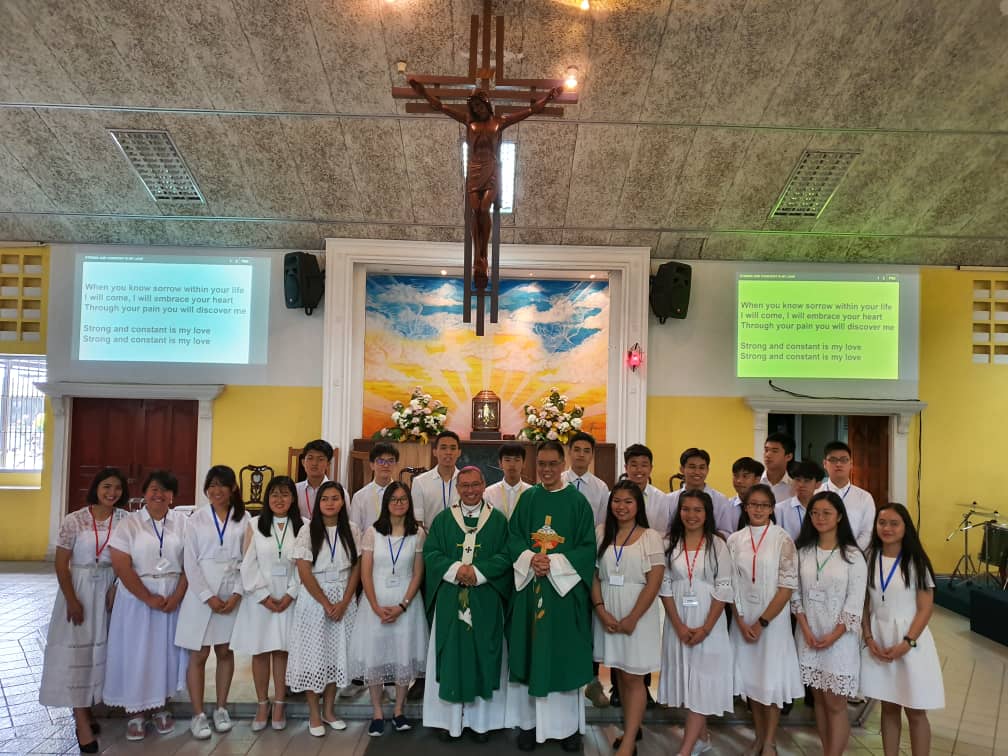 KUCHING — On 22 September, Archbishop Simon Poh conferred the Sacrament of Confirmation on 22 candidates at Holy Trinity Church. Concelebrating with Archbishop Simon Poh was Fr Patrick Heng.
At his homily, Archbishop Simon aptly explained the 7 gifts of the Holy Spirit. His Grace thereafter challenged the confirmands to examine how the Holy Spirit would change their lives after confirmation.
After Mass, the confirmands together with their sponsors, family members and friends adjourned to the Good Shepherd Hall for a fellowship.
George Chapman