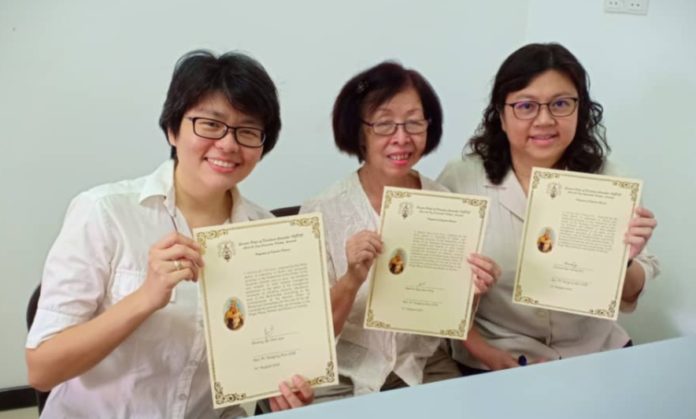 KUCHING — It was a joyous occasion for the Carmelite family on 31 August when three Discalced Secular Carmelites (OCDS) – Eunice Gan, Audrey Yu and Agatha Ngu made their Definitive Promise during the Mass celebrated by Fr Nicholas Hoh, OCD and Fr Larry Tan, SJ at the Carmelite Chapel in Kuching.
It was followed by the 'clothing' of the Scapular for three new Novices – Michael Then, Bernadine Marilyn Kuek and Mae Liaw after the Mass.
A Secular Carmelite seeks intimate union with Christ in the world and lives the experience of the Promise made according to the Constitutions of the Secular Order and characterized by the faithful and religious observance of the '6 Ms' – Meditation, Morning and Evening Prayers, Mass, Mary, Meetings and Mission.
For more information on membership and formation details, interested persons may contact the OCDS President of Christ the King Community, Alice Chew at 016-5760355.
Cynthia Lim, OCDS