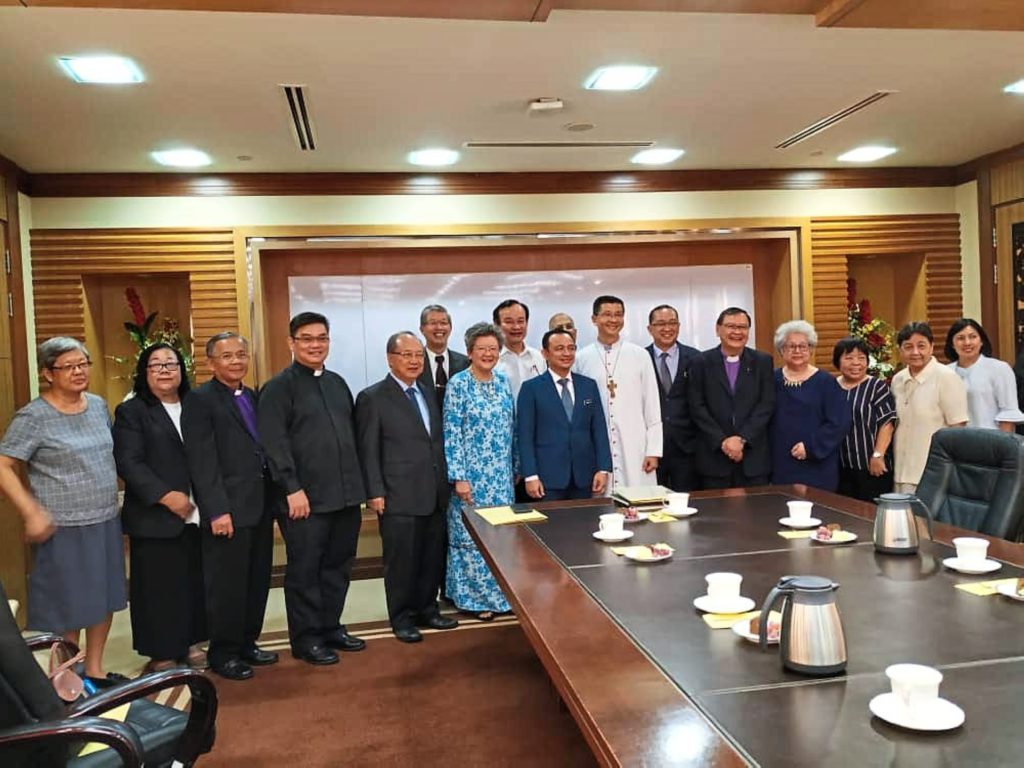 PETALING JAYA — No further action will be taken against Methodist Girls Primary School (MGS Primary) over the recent controversy that had arisen over its Awards Ceremony and Speech Day that took place on 27 September.
Allaying fears and anxiety that had arisen among mission schools, Education Minister Dr Maszlee Malik said no further action would be taken and the status quo of the practices of the mission school would be observed, according to a press release issued by the Federation of Christian Mission Schools, Malaysia (FCMSM), 10 October.
Maszlee assured the federation that the ethos, character and traditions of the mission schools would be maintained and respected.
The Chairman of FCMSM, Moey Yoke Lai, had expressed concern about the way that the Board and School had been treated. She pointed out that the media report published 29 September of the Director-General's reprimand of the Headmaster of MGS Primary, the Whatsapp message sent out 30 September by the Timbalan Pengarah Pendidikan of Penang, and the subsequent circular sent out by him 1 October, were done without a thorough investigation being carried out first. She requested that these documents be withdrawn and efforts by MOE be made to reconcile with MGS Primary, Penang. The Minister allayed fears and anxiety that had arisen among the Mission Schools community, saying that no further action would be taken with regard to the MGS Primary, Penang incident.
The Minister assured FCMSM that the status quo of the practices of the Mission School would be observed and its ethos, character and traditions would be respected.
The Minister went on to add that the Ministry of Education appreciates the tremendous contribution of Mission Schools to education in Malaysia, adding that he recognised and acknowledged the essential role played by the Boards in the development and progress of the schools. He agreed that the Boards were certainly a legal entity in the Mission Schools, according to the Education Act of 1961. He welcomed the service given by Board Members in helping to maintain Mission Schools, and this should continue.
He went on to say that both he and the Director-General were not aware of the Whatsapp message sent by the Timbalan Pengarah Pendidikan of Penang to the heads of primary and secondary schools of the Methodist and Catholic Missions. He said that Whatsapp messages should not be used to convey formal instructions from the MOE.
FCMSM assured him that the Mission Schools had similar values to MOE's. "We want schools that are happy, schools with love and compassion, and schools that exercise mutual respect among the community. We are thankful that the Minister agreed to have more future meetings with FCMSM to resolve issues that arise."
The Minister ended the meeting saying that this had opened the way to a closer relationship between his Ministry and the Mission Schools.
FCMSM represents 25 Mission Authorities that own 429 Mission Schools in Malaysia, FCMSM patron Tan Sri Bernard Dompok was also present at the meeting. 
FCMSM/ The Star