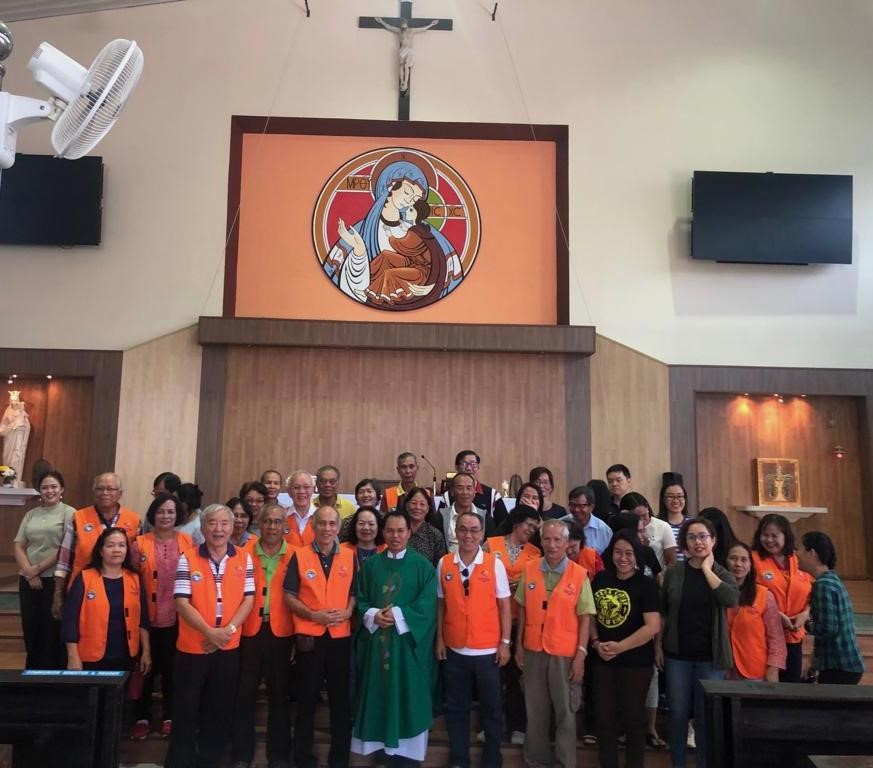 SERIAN — From 7 – 12 October, 39 members and friends of the Catholic Senior Citizens' Fellowship (CSCF) went on a pilgrimage encompassing several churches from the central to the northern regions of Sarawak.
The Spiritual Leader was the Rector of Serian Parish, Fr Paul Herry, who, together with the CSCF chairman Alphonsus Naming, led the group.
Also in the group were CSCF advisor/ chairman of St. Theresa's parish pastoral council Dennis Sung, CSCF vice chairman Herrison Kadom, treasurer Stephen Kake, publicity chief Joseph Then and parish pastoral council treasurer Simon Yong.
The pilgrimage's main goal was a 'Pilgrimage to praise the Lord'. Hence, personal intentions were only allowed after completing holy Mass and recitation of the rosary and divine mercy prayers.
The journey by bus began with the group gathering at St Theresa's Church to receive Fr Paul Herry's blessings for a safe and fruitful journey on 7 October, and the first stop was Sibu.
They were welcomed at the Sacred Heart Church by Msgr Michael Lee, Fr Philip Hu the church Rector, and chairman of the Parish Senior Citizens Club, Michael Kiu Kwee Kee. After reciting the Rosary and Mass celebrated by Fr Paul, the pilgrims were entertained to lunch by the Club which has over 300 members and is over 30 years old.
The next stop was Mukah at St Peter & Paul Church after which they journeyed on to Miri. Here, Fr Paul celebrated Mass at St Joseph's Cathedral where they met Fr Sylvester Ngau.
They then continued on to Limbang where they attended a fellowship dinner at St Edmund Church after Rosary prayers with the community. They were entertained with songs and dances by the local communities of Bisaya, Iban, Chinese and Bidayuh heritage.
Their journey the next day took them to St Joseph's Church, Liuk Batu, where Mass was celebrated because according Fr Peter Hwang, the church Rector, the place has a spiritual history.
Dating back to 50 years ago, the Bisaya community became Catholics, and today, has produced one priest and two Carmelite sisters. The ceremony to crown the statue of Mother Mary as Queen by Bishop Richard Ng, took place recently.
The pilgrimage continued on to Liot Qua, the hill top site of the proposed Retreat Centre, a few kilometers away.
They then proceeded to Bintulu, their last stop. The pilgrims were received by the Rector of Stella Maris Church, Fr Gabriel Chung.
The pilgrimage produced better tolerance, forgiveness and fellowship among the pilgrims. They thanked God for blessing them with good weather, good health and keeping them safe throughout their journey.
compiled by Joseph Then
edited by Ivy Chai