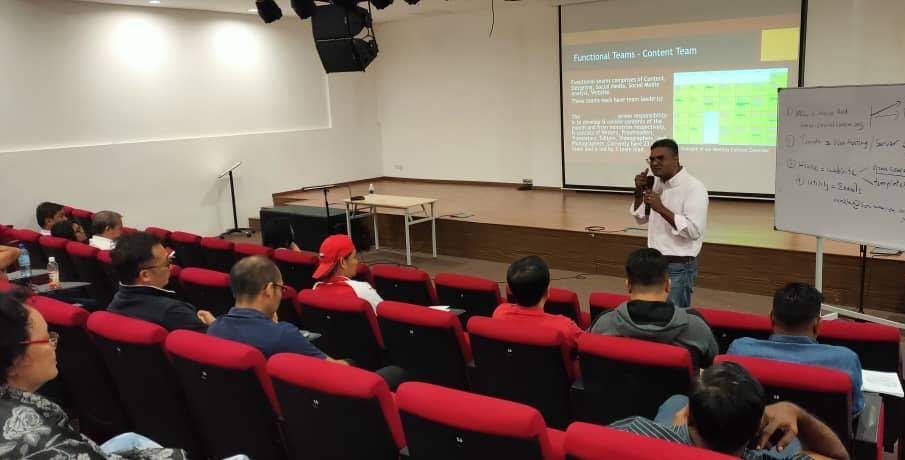 KUCHING —  The Social Communications Committee (SOCCOM) of the Archdiocese of Kuching led by its Advisor, Fr Felix Au, organised a three-day training programme on Social Communications from 4 – 6 October.
The trainings, held at the Mater Domini Auditorium, Archdiocesan Curia and Cathedral Pastoral Centre (ACCPC), were conducted separately for seminarians, parish social communications teams and for the general audience.
Apart from the session for the seminarians, some 60 plus participants attended the training sessions given by Ignatius Krishnan, Coordinator for the Kuala Lumpur Archdiocesan Social Communications Ministry.
The training programme was designed specifically to provide insights on how to manage the social communications ministry at the parish level as well as the role within a church.
In this digital age, many are becoming more IT savvy and given the right guidance and attitude, social communications can be used as a valuable means of communication to facilitate evangelisation processes towards a better appreciation of the Catholic faith.
Therefore, it is equally important to prepare the team starting within the internal level at the parish to know what to expect from the outside world once the door is open, and how to go about sustaining the team.
Participants were trained to identify the basic understanding of social communications, how to set the right goals, and what social media tools are available at hand and to utilise them responsibly.
Each training ended with a quiz and questions and answers session.
Those who are interested in social media are encouraged to contribute their service to the social communications ministry at their parish.
Alan Chen