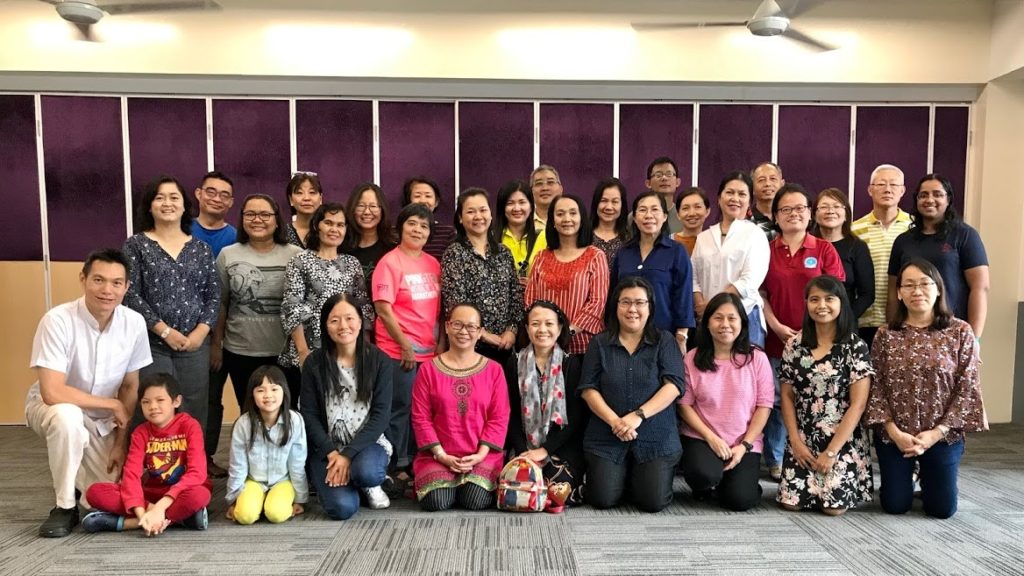 KUCHING — A recollection entitled 'Lights and Shadows' was held at St. Joseph's International School, Kuching on Saturday, 9 November.
The four – hour session was conducted by Fr Francis Lim, SJ as part of the recollection organised by the Sarawak Catholic Teachers Guild, attended by 29 educators.
In the first part, Fr Francis introduced to the participants the practice of compositio loci (composition of place) – a Christian meditative exercise to allow the mind to feel calm and at peace. He recommended the participants practise it an hour daily.
For the second part, Fr Francis held a sharing session whereby participants shared their personal thoughts and experiences on what they did to deal with work stress because life is always filled with lights and shadows, ie consolation and challenges.
The session ended with Fr Francis Lim celebrating a Mass followed by fellowship lunch.
Paul and Adeline Wong