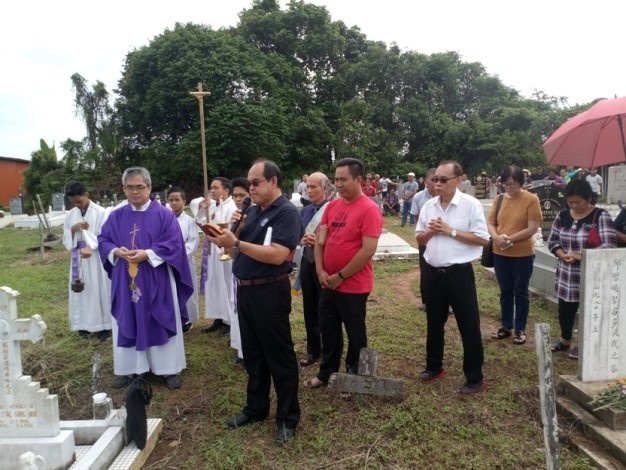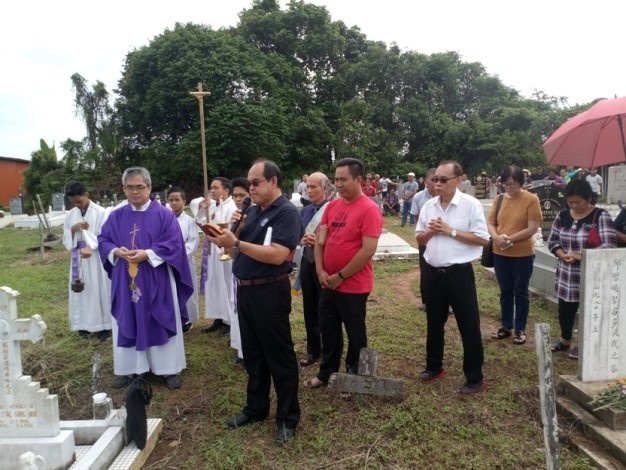 SERIAN — Similar with other churches, St Theresa's Church celebrated the All Saints Day and All Souls Day on 1 and 2 November respectively.
As early as the end of October, Serian town was flooded with fresh, beautiful and attractive flowers for sale to those intending to offer them to their ancestors or friends buried at the cemetery.
A big crowd from the congregation attended the grave blessing by Fr Leonard Yap at the cemetery nearby the church, after the Requiem Mass presided over by him in the morning on 2 November.
The whole of St Theresa's cemetery became crowded with descendants and friends and it looked beautiful, decorated with flowers and candle lights.
However, the cemetery became lonely and messy with the withered flowers and empty small bottles etc. after the day was over. The cemetery management would have a busy time clearing them away.
Joseph Then