By Shannon Wei
KUCHING — In the spirit of giving and interfaith harmony, the annual Christmas Day open house at the Archdiocesan Curia and Catholic Pastoral Centre (ACCPC) welcomed parishioners, lay organisation members and invited guests to a hearty Christmas lunch buffet.
The occasion took place at the Grand Hall, ACCPC from 11.00 in the morning to 2.00 in the afternoon for an expected turnout of nearly 200 people.
Hosted by Archbishop Simon Poh, the gathering aimed to celebrate friendship, goodwill and interfaith harmony between people from all walks of life.
"In the message of Christmas and the birth of Jesus, the angels proclaimed: 'Glory to God in the highest!' And of course, the praise goes to God, thanksgiving to God, and peace on earth to all people of goodwill," Archbishop Simon Poh said.
"We have many friends who desire to do good, for society and for all humanity, and that precisely is what we're celebrating here.
"The open house welcomes everyone. This is Christmas – we open our house to welcome our friends from other faiths."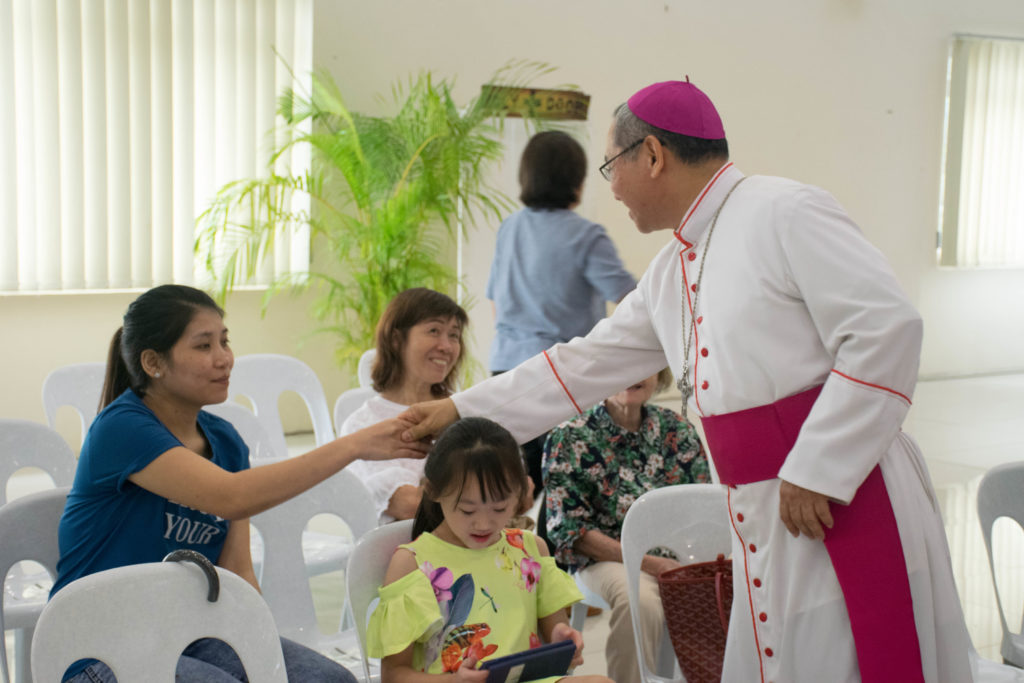 Among those present included Archbishops Emeriti John Ha and Peter Chung, parish priests and representatives from other faiths such as Hindu Sangam Sarawak chairman Kripa Sindhu Krishna, Dr John Fozdar from the Ba'hai faith and Sikh Temple Association president Dr Kalwinder Singh Khaira.
Special guests included Deputy Chief Minister Datuk Amar Douglas Uggah Embas and Minister of Tourism, Arts, Culture, Youth and Sports Datuk Abdul Karim Rahman Hamzah.
The exchange of festive greetings between guests brought warmth to the occasion as decorative Christmas trees and lighting filled the hall with vibrance and colour.
Placed on centre stage was a nativity scene to remind all of the meaning behind Christmas.
Archbishop Simon Poh also took the opportunity to wish all a blessed Christmas filled with "love, joy & peace", and blessings for all in the next year to come.