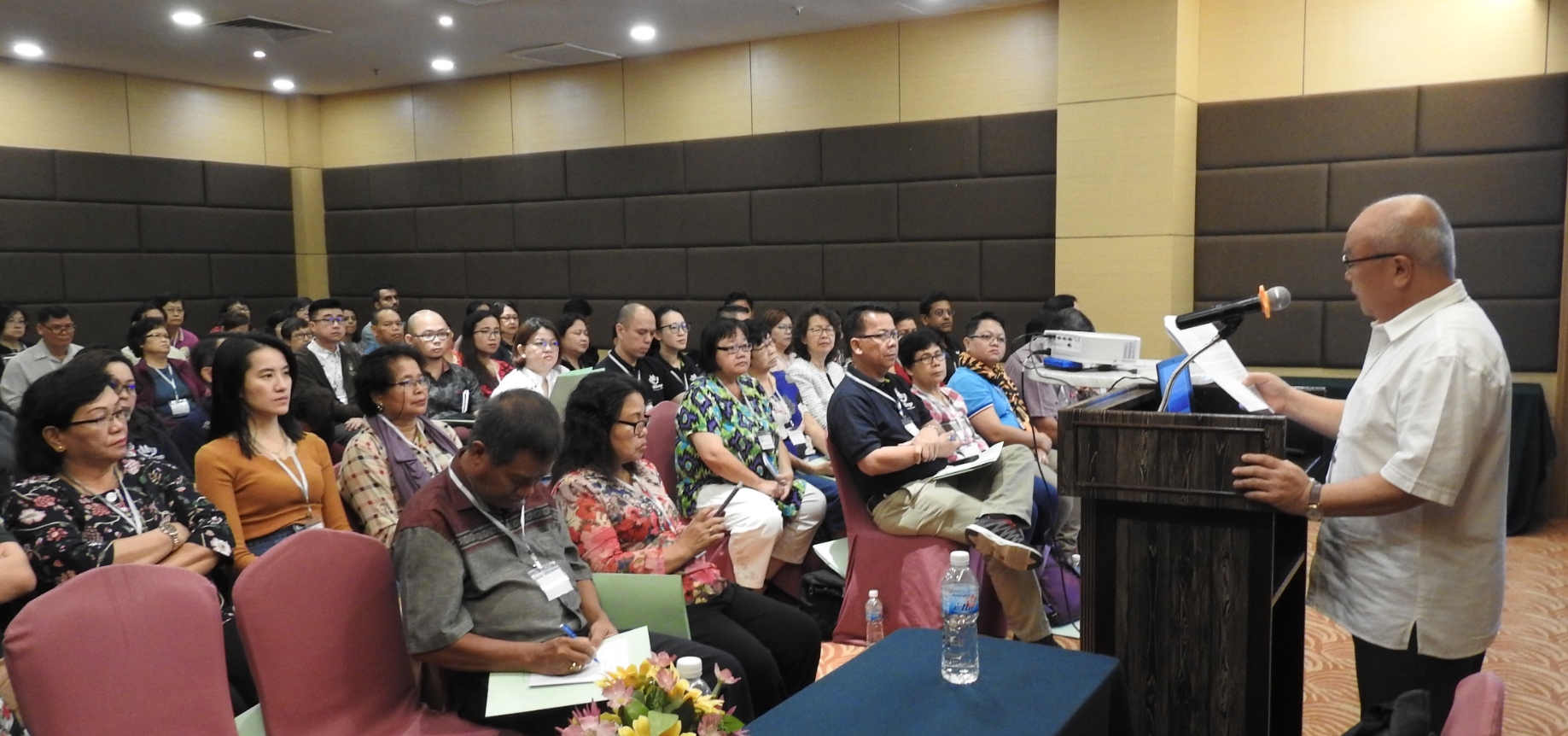 By Laura Lim
KOTA KINABALU — The Natural Fertility Awareness Service of Malaysia (NFASM) held its Biennial General Meeting (BGM) in Courtyard Hotel, One-Borneo Mall on 30 November – 1 December 2019, organised by the KK branch of NFASM. It was attended by nearly 100 Malaysian Fertility Instructors as well as three doctors from Indonesia.
As usual, the BGM started with a half day recollection. This year, it was given by Bishop Julius Dusin Gitom of Sandakan who is the Vice-President of the Episcopal Regional Commission for Family, Laity & Life (ERCFLL). It was based on this year's BGM theme, "I chose you from the world, to go and bear fruit that will last." (John 15:16)
Sunset Mass on 30 November was celebrated by Archbishop John Wong of KK who is also President of the ERCFLL. The BGM dinner followed after Mass and it was an honour to have the Archbishop grace the dinner.
There were also four upskilling sessions for the participants, given by Dr Chan Lek Lim, the President of NFASM as well as Chairman of the Education Committee. The topics were:
1. Internet Follow-ups
2. Follow-up Practicals
3. The Intricate Process of Ovulation
4. Trust the Woman
The last half day was the BGM Proper to discuss the normal affairs of the association. Dr Chan who had been helming NFASM as President for nearly 20 years proposed the Vice-President, Dr Calvin Dinash to take over the Presidency which was unanimously accepted by the BGM. Dr Chan agreed to serve as Vice-President which was also unanimously approved. The Secretary is now Christine Ng of Penang. Raymond Lee remains the Treasurer.
The Meeting was also informed that at the July 2019 meeting of the Catholic Bishops' Conference of Malaysia, Singapore & Brunei, it was decided to move NFASM from the ERCFLL to the Episcopal Regional Commission for Health.