KUCHING — 2020 is the Year of the Rat according to Chinese zodiac. This is the Year of the Metal Rat, starting from the 2020 Chinese New Year on 25 January and lasting to 2021 Lunar New Year's Eve on 11 February. The Rat is the 1st in the 12-year cycle of zodiac animals.
St Peter's Church, Padungan saw a sea of red as parishioners attended the Chinese New Year's Mass on 25 January in their best red attires.
Fr Leonard Yap and the Vice Chairman of the Parish Council, Matthew Eden gave away 'ang pows' to elderly parishioners of 70 years and above and children of ages 12 and below at the end of the Mass.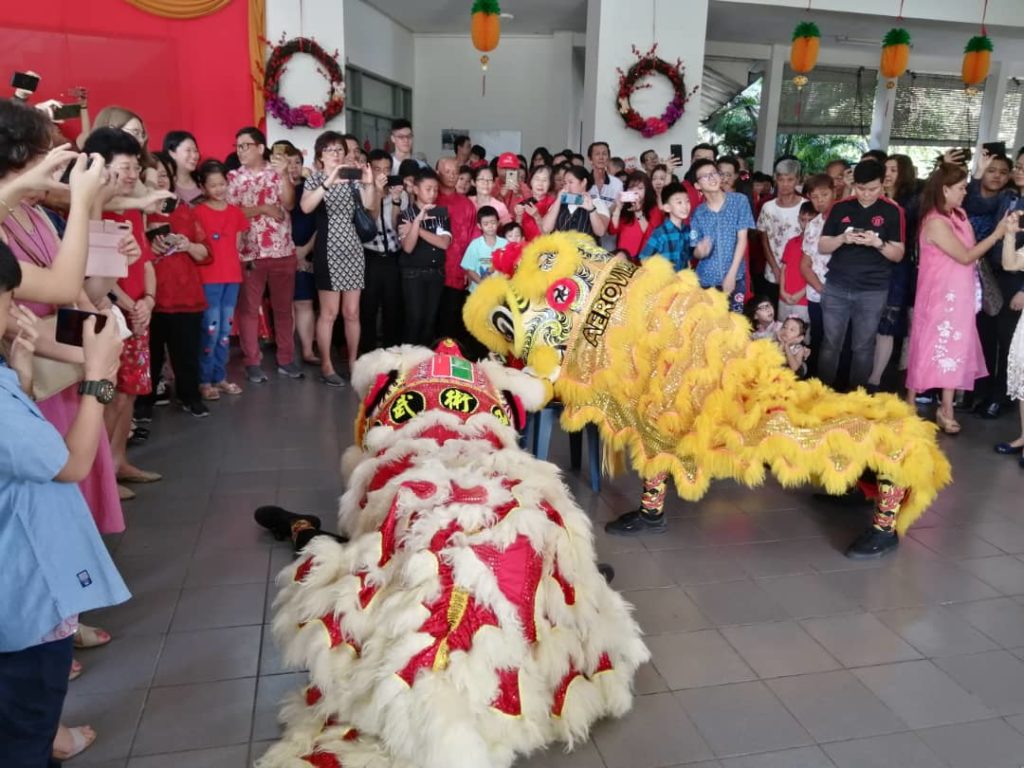 Fr Leonard later received more than 600 guests at the Parish Centre with the lighting of fire crackers and a grand display of showmanship and skill by a troupe of lion dancers.
Guests later had a fellowship of cakes and local delicacies sponsored by generous parishioners before heading home to celebrate their New Year. The event was organised by the Ladies Guild of St Peter's Parish.
St Peter's Parish Council