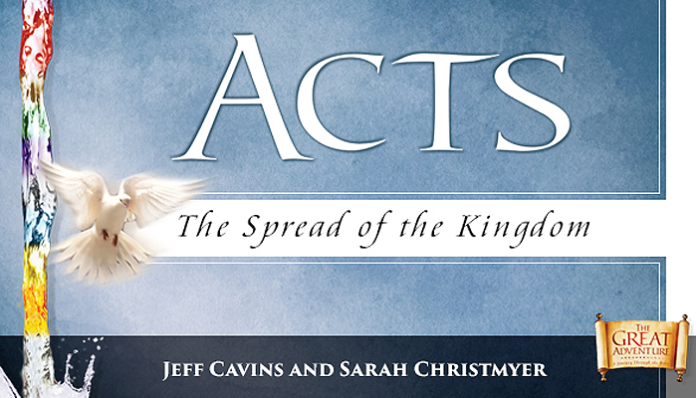 Venue: Holy Trinity Church, Kenyalang
Dates: 5/3-12/8. Please download the registration form below for the complete schedule
Fees: RM150 (for the purchase of workbook that is needed for the course)
What is this module about?
Witness the Exciting Foundations of the Church with Acts: The Spread of the Kingdom
The Acts of the Apostles is more than a history of the First Christians. It is an incredible story of the power of the Holy Spirit. After the Ascension of Christ, the Apostles appeared worried and confused. They had spent three years in the presence of our Savior and our God, and now He had returned to His Father. But he did not leave them alone. Christ sent the Apostles the Holy Spirit to guide, instruct, and empower them.
In Acts: The Spread of the Kingdom, you will witness how the Apostles, through the Power of the Holy Spirit, continued the saving mission of Christ on earth. You will see how the Kingdom of God is truly among us in the Holy Church established by Christ, and you will come to a greater appreciation for the entire Catholic Faith.
For more information and registration, download the form here:
Acts of Apostles Registration Form 2020