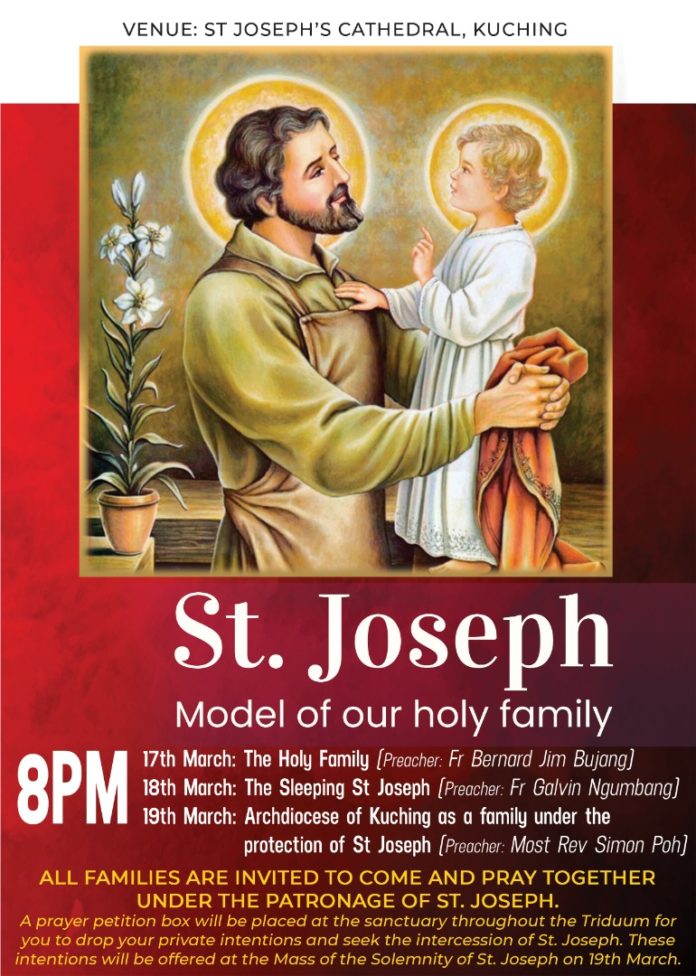 All families are invited to come and pray together under the patronage of St Joseph, from 17th-19th March at St Joseph's Cathedral, Kuching.
TIME: 8.00 PM
DETAILS
17 March
The Holy Family
(Preacher: Fr Bernard Jim Bujang)
18 March
The Sleeping St Joseph
(Preacher: Fr Galvin Ngumbang)
19 March
Archdiocese of Kuching as a family under the protection of
St Joseph
(Preacher: Most Rev Simon Poh)
A prayer petition box will be placed at the sanctuary throughout the Triduum for you to drop your private intentions and seek the intercession of St Joseph. These intentions will be offered at the Mass of the Solemnity of St Joseph on 19 March.