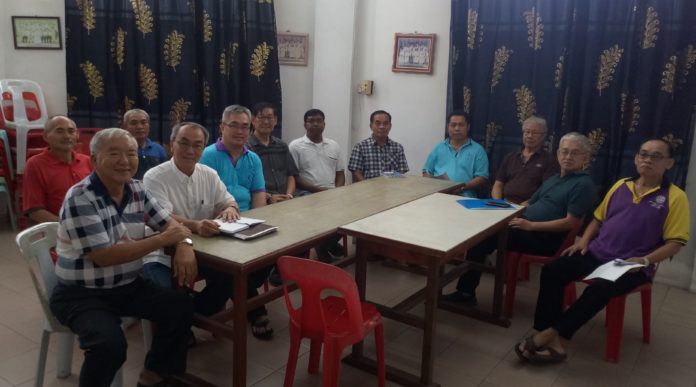 By Joseph Then
SERIAN — The Pastoral Centre Building Committee of St Theresa's Parish Pastoral Council invited the industry-experienced priest Fr Vincent Chin, who is the Rector of St Peter's Parish, Kuching to have a dialogue with committee members to enlighten them about parish development matters.
Fr Vincent Chin was warmly welcomed on arrival to the church by the Rector of the Parish Fr Leonard Yap and members of the committee at 10.30 am on 27 February.
The Committee Chairman Dennis Sung, Secretary Wilson Banyui and Treasurer Anthony Tagok led the team for the dialogue at the church meeting room.
Fr Vincent Chin shared his experience on the development of his parish while Dennis Sung voiced out the requirements of St Theresa's Parish to be built on the land near the main church, such as a Pastoral Centre, Priests' House with kitchen, multi-purpose hall, car park, religious teaching centre, electricity supply substation and more.
Fr Chin advised that the Parish Pastoral Council prepare detailed information of each intended item for the designer to prepare a master plan before submitting to the authorities for approval.
The Committee Chairman Dennis Sung expressed his heartfelt thanks to Fr Chin for solving doubts of the existing projects.