KUCHING — The EMPOWERED Ministry held its installation of new leaders on Friday, 21 February 2020 at the Day Chapel of St Joseph's Cathedral attended by members of the community as well as family and friends.
The installation began with a Eucharistic Celebration presided by Fr Larry Tan, SJ, Spiritual Advisor to the Ministry. In his homily, Fr Larry affirmed the leaders and members in carrying out the purpose of the Ministry in reaching out to the youths of the Cathedral parish and beyond. He also shared that the Ministry has grown from the leadership of the founders more than 15 years ago to having new and young leaders presently.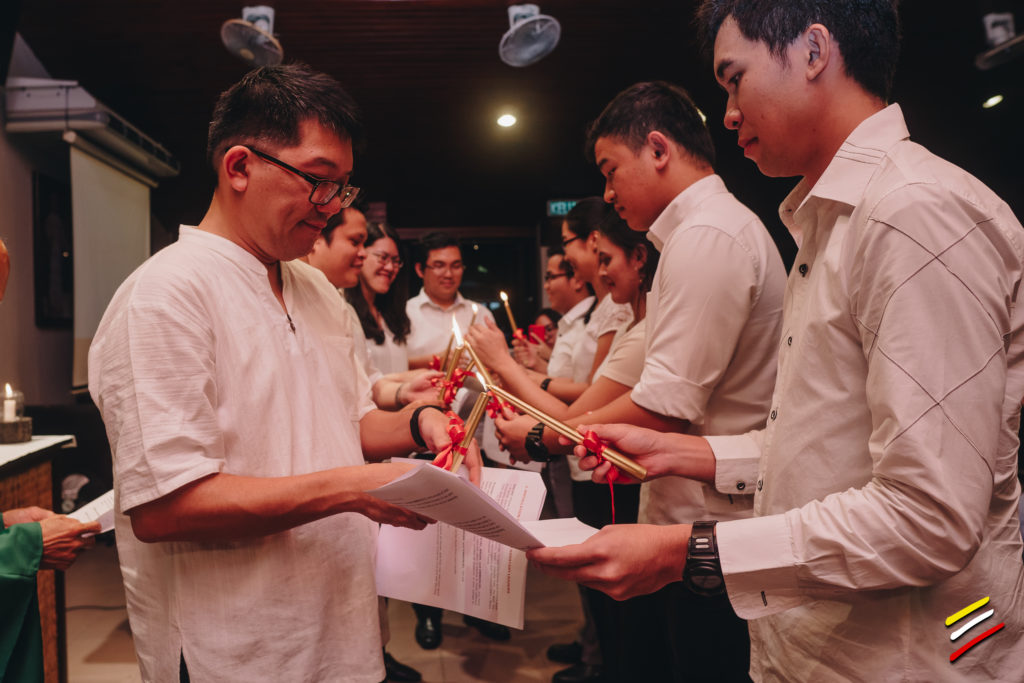 After the Mass, a simple leaders installation liturgy was conducted with the outgoing leaders, Benedict Lo and Sarah M-Lo, giving their blessings together with Fr Larry over the installation of a new leadership over the Ministry. The new leaders, Catherine Lee, Kelvin Chan, and Ralph Balan, as well as new assistant leaders, Brian Chin, Claudia Law, Crystal Belle, Emmanuel Foong, and Francis Davin then professed a commitment pledge to lead the Ministry and seek the blessings and empowerment from God. The Spiritual Advisor and outgoing leaders laid hands to pray over the new leaders and assistant leaders as well.
The installation ended with a heartfelt sharing from Benedict Lo and later on appreciations from Ralph Balan to all those who have contributed and supported the Ministry since its inception and welcomed everyone to continue to support and be a part of building up the Church with the young through the Ministry.
The leaders of EMPOWERED Ministry wish to express their most sincere appreciation to all members, leaders, and spiritual advisors (past and present), parents and family members, the archdiocese and parish administration, collaborators and guest speakers, generous sponsors and funders, and all who have made the establishment and growth of the Ministry possible. May our Good Lord bless and keep you always.
Empowered Ministry Kuching