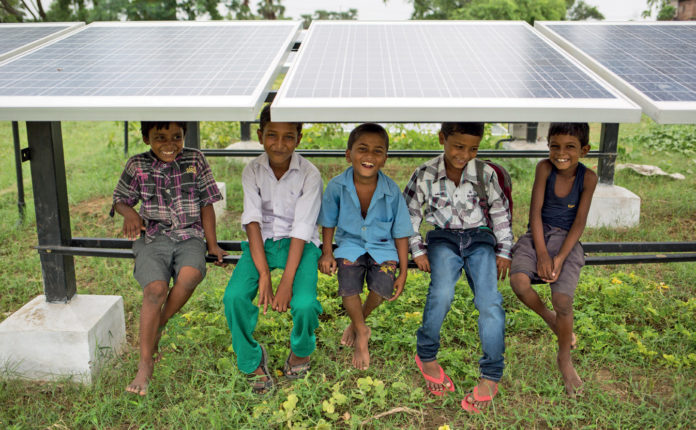 By Christopher Ng
While we are still reeling from the greatest global shock in our time, we feel uncertain living in the world that has likely changed inevitably and irrevocably. How are we going to recover from the aftermath of the unprecedented devastation caused by the COVID-19 pandemic?
On May 26, 2020, the World Health Organisation (WHO) launched a very bold and much needed Manifesto for a healthy and green recovery post-COVID-19. Dr Tedros, who has been leading the whole world in battling against the coronavirus, has a great appreciation for nature and human dignity. He recognises the right of everyone to good health; the close links between people and our planet, and the real threat of climate change and pollution.
This is most timely as we have just started the Laudato Si' anniversary year beginning May 24. Five years ago Pope Francis published the Encyclical Laudato Si' on the care for our common home and now he invites all people of goodwill "to take part, to care for our common home and our most vulnerable brothers and sisters." The Laudato Si' has been a point of reference not only for the Church but also for governments, international organisations, and many environmental groups worldwide.
The six WHO Manifesto key principles are called "prescriptions" for a healthy and green recovery from COVID-19. It is just like when we are sick we need to have a prescription of medicine for healing. The 'prescriptions' include calls for the preservation of our natural resources, liveable cities, secure food systems, clean water, renewable green energy, and an end to biodiversity destruction.
Prescriptions for a healthy, green recovery
1) Protect and preserve the source of human health: nature.
2) Invest in essential services, from water and sanitation to clean energy in healthcare facilities.
3) Ensure a quick healthy energy transition.
4) Promote healthy, sustainable food systems.
5) Build healthy, liveable cities.
6) Stop using taxpayers money to fund pollution.
The COVID-19 pandemic has shown that people will support very restrictive policies such as stay-at home for an extended period of time if the decision-making process is transparent, evidence-based and communicated clearly to them. They are convinced of the need for the unambiguous aim of protecting their health, their families and their livelihoods.
Pope Francis reminds us that "We must regain the conviction that we need one another, that we have a shared responsibility for others and the world, and that being good and decent are worth it. We have had enough of immorality and the mockery of ethics, goodness, faith and honesty. It is time to acknowledge that light-hearted superficiality has done us no good. When the foundations of social life are corroded, what ensues are battles over conflicting interests, new forms of violence and brutality, and obstacles to the growth of a genuine culture of care for the environment." Going back to normal is not good enough. We need a renaissance! This is an opportunity for us to build a new common home together with the grace of God, to embrace solidarity among ourselves to stop the cries of the creation.
Let us pray for a global conversion leading to a healthy, green and sustainable renaissance.
To read the WHO Manifesto https://www.who.int/news-room/featurestories/detail/who-manifesto-for-ahealthy-recovery-from-covid-19