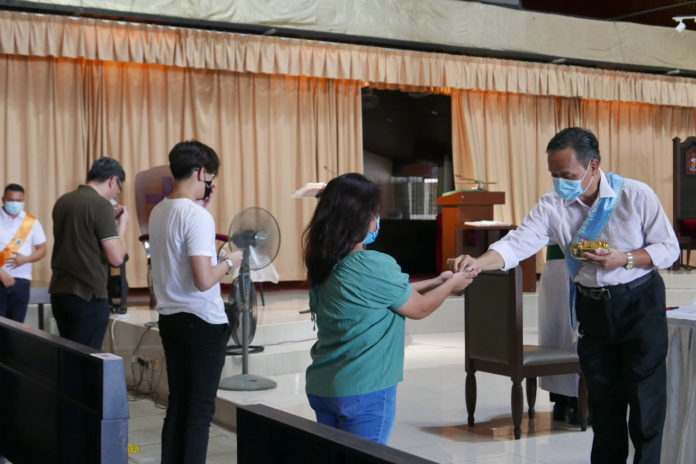 By Shannon Wei
KUCHING — At long last, parishioners are able to attend Mass at St Joseph's Cathedral—the first time in over three months since the nationwide Movement Control Order (MCO).
On 4 July, St Joseph's Cathedral celebrated Sunset Masses in Chinese and English. Sunday Masses in Bahasa Malaysia and English were celebrated on 5 July. Parishioners were limited to an initial 100 at every Mass.
Although there was no hymn singing and choir presence, the empty church was finally filled with the presence of the people.
Those who attended saw a "new normal" of attending Mass, with adherence to SOP guidelines for reopening of Churches.
Parishioners now enter the church via the main entrance, where check-in is required as well as temperature screening, sanitising and compulsory face masks.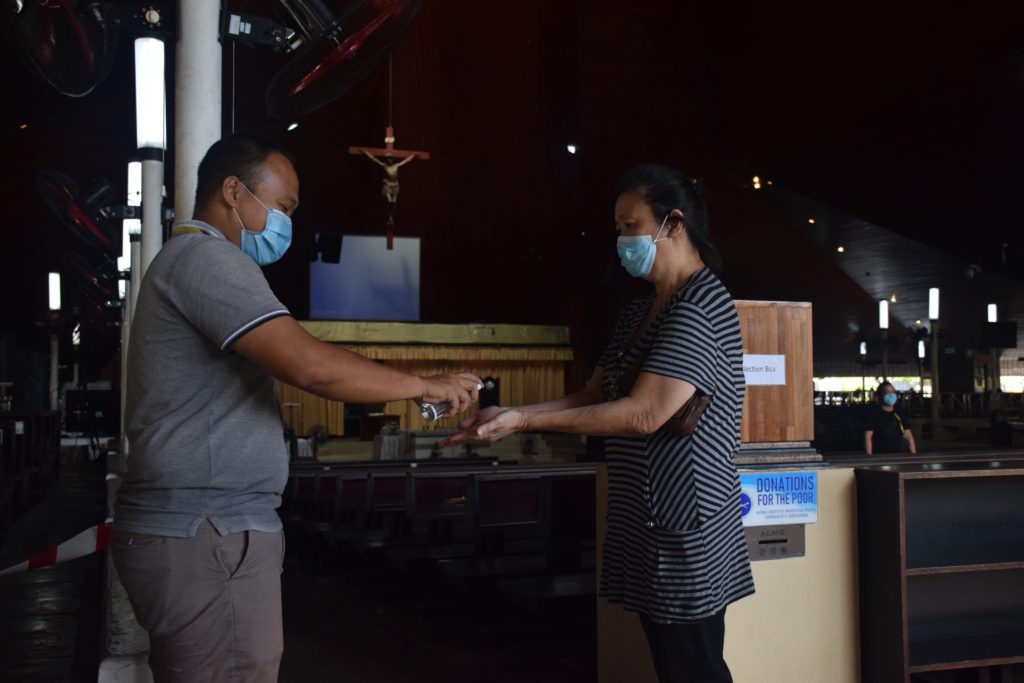 The church wardens will later guide them to their assigned seat at Zone "B" or "C"—the left and right seating sections of the church.
After a long wait, parishioners are now able to receive Holy Communion at Mass following the new SOP.
This includes self-sanitising before receiving the Body of Christ and social distancing at all times.
St Joseph's Cathedral will continue to hold weekend Masses for all to join, and parishioners who wish to attend are encouraged to register online according to their preferred language and Mass time.