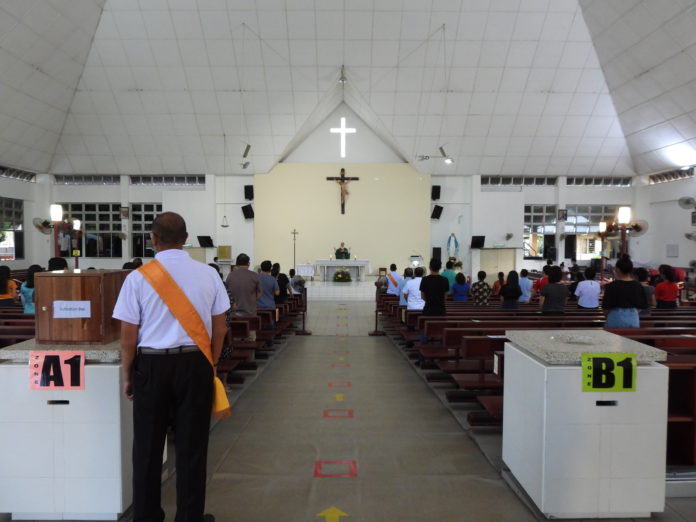 By Johnny Kon
BATU KAWA — St Mark's Church, Batu Kawa has reopened to the public with a maximum attendance of only 100 persons for each Mass.
Parishioners can choose to attend Sunset Mass at 6.00 pm (English); Sunday Mass at 9.00 am (BM) or 5.00 pm (Mandarin).
On 11 July, the church celebrated its second Sunset Mass whereby each participant was required to wear a face mask upon arrival, and have his/her temperature taken.
After registration, participants then entered the church following the arrows marked on the floor, and guided by the church wardens on where to sit. Once seated, participants had to remain seated until the end of Mass.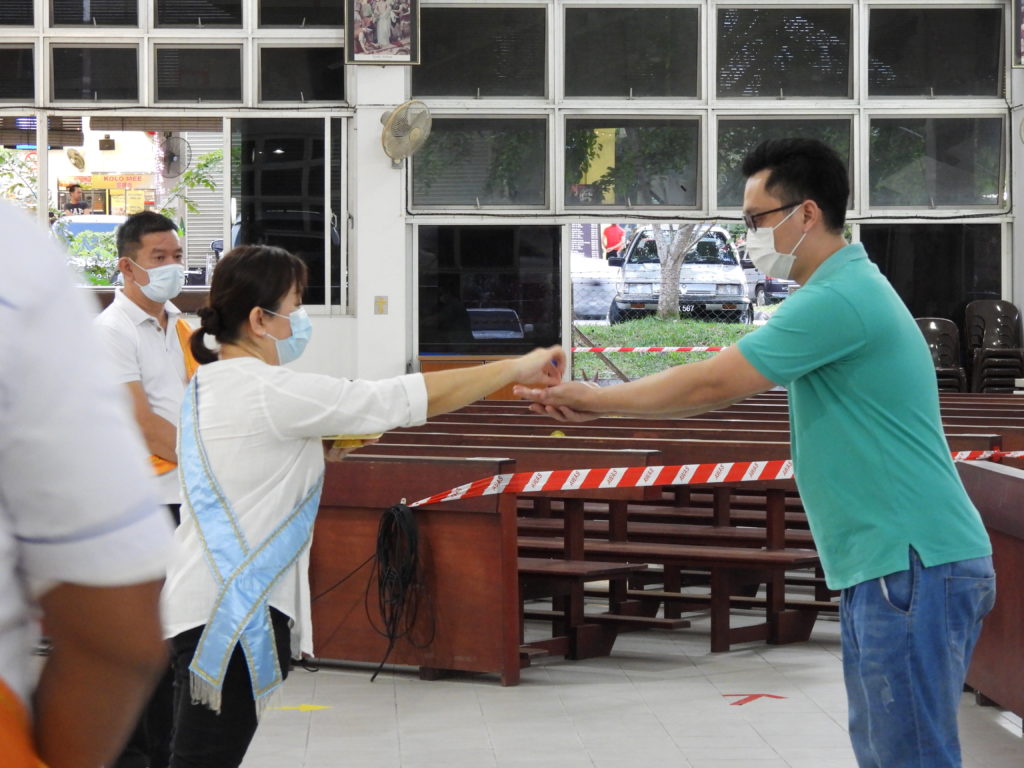 During Holy Communion, the church wardens also guided the participants under the new SOP. The duration of the Mass took only between 40–50 minutes due to no procession, singing of hymns and Sunday collection.
Although the church allowed up to 100 persons, it only saw a total of 65 online registrants and service teams on that day. Due to the low numbers, the church now also allows walk-in registration on a first come, first serve basis until it reaches the maximum 100 persons.
Those who wish to attend Mass during the RMCO have to register first to book a seat in the church. After the 100 seats are filled up, the online registration will be closed for that particular Mass.