By Ivy Chai
KOTA SAMARAHAN — SJK Chung Hua Bako, which recently relocated to the Samarahan Division, held its official opening ceremony on 15 September. It was officiated by Sarawak Chief Minister, Datuk Patinggi Abang Johari Tun Openg. Also present was Kuching Archbishop Simon Poh.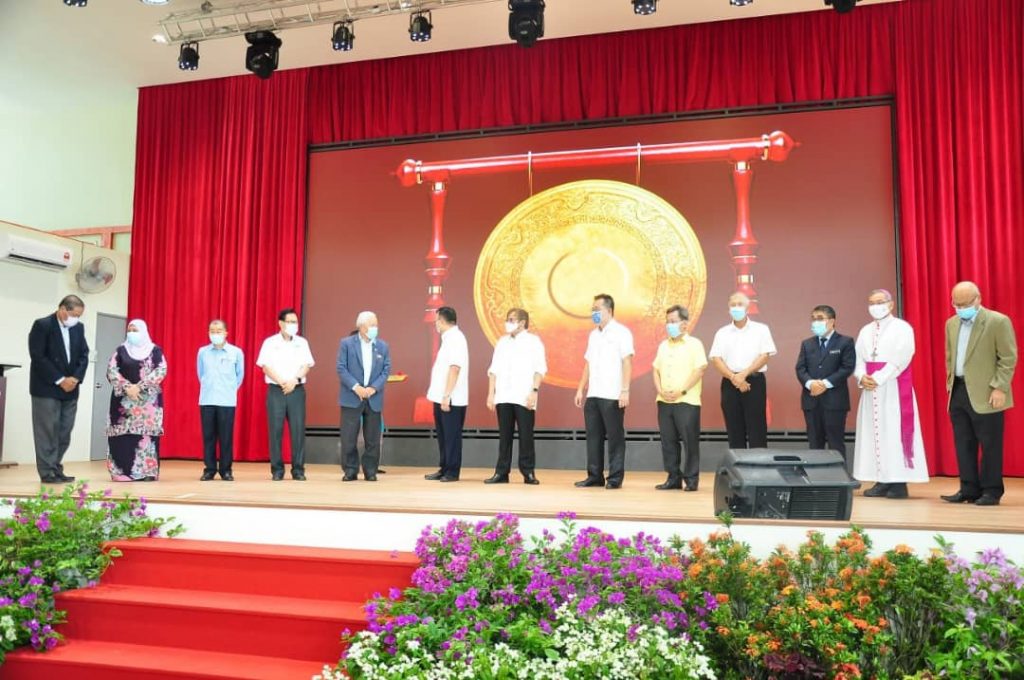 A collaboration between the Catholic Mission School Authorities and the Association of Aided Chinese Primary Schools will enable the school to commence operations at the start of the 2021 school year in January, and this is also seen as a blessing from God for the work of education in Sarawak.
The pending closure of St Joseph's Primary School (located in Kuching) in December 2020 has made it possible for the Catholic Church to offer its warrant to SJK Chung Hua Bako to continue what St Joseph's Primary School has done in the past.
Located strategically in the Samarahan area, the school will be able to provide education for children of all races – Chinese, Malay, Iban and Dayak, and setting the foundation for a multi-racial society of future leaders in the Samarahan Division, and in Sarawak.
Jonathan Chai, President of the Association of the Board of Management of Aided Chinese Primary Schools in Kuching, Samarahan and Serian Division told Archbishop Simon Poh of the Catholic Archdiocese of Kuching, that they are eternally grateful for this gesture.
In response, Archbishop Simon said: "I am most grateful that the education legacy of St Joseph's Primary School has passed on to SJK Chung Hua Bako. Education is for all and does not distinguish race or creed. I pray that SJK Chung Hua Bako will bless the generations of students in the years to come. Congratulations!"