The Kuching Christmas Concert Choir (KuCCC) warmly invites you to an evening of Carols; "Angels' Carols: A Virtual Christmas Concert" on 23 December 2020. The concert will be streamed live via Facebook and YouTube at 8.00 pm.
KuCCC aims to change lives through singing by bringing healing, comfort and hope to the poor and homeless. We invite everyone to donate generously by purchasing the specially designed gift cards. Donation can also be made online through www.simplygiving.com/appeal/kuccc2020.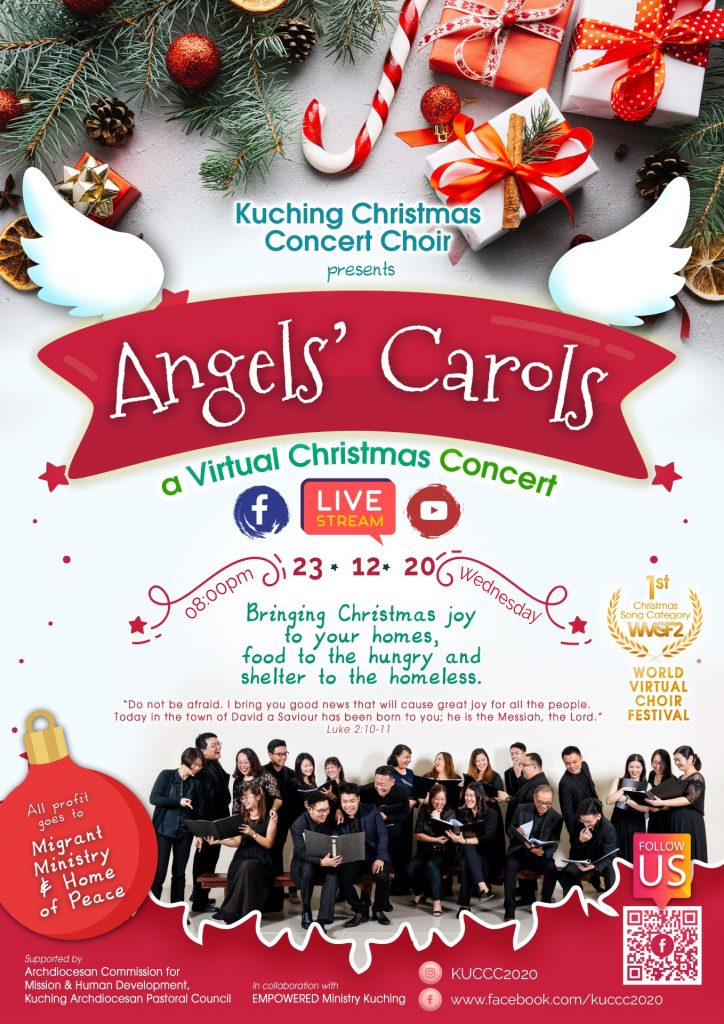 Profit from sales and all donations will be channelled to the Home of Peace and to the Migrant Ministry of the Archdiocese of Kuching. For more information, please visit KuCCC's Facebook page at https://facebook.com/kuccc2020; Instagram page at @kuccc2020 or WhatsApp +60146945414.