As a continuation of Pope Francis' message for World Day of Migrants and Refugees 2020, the Vatican office for Migrants and Refugees has created this ADVENT game to help our Catholic faithful journey closer with migrants in our midst.
This game will help you to encounter the least of our brothers and sisters, to get a deeper knowledge of their lives, and to learn about good practices.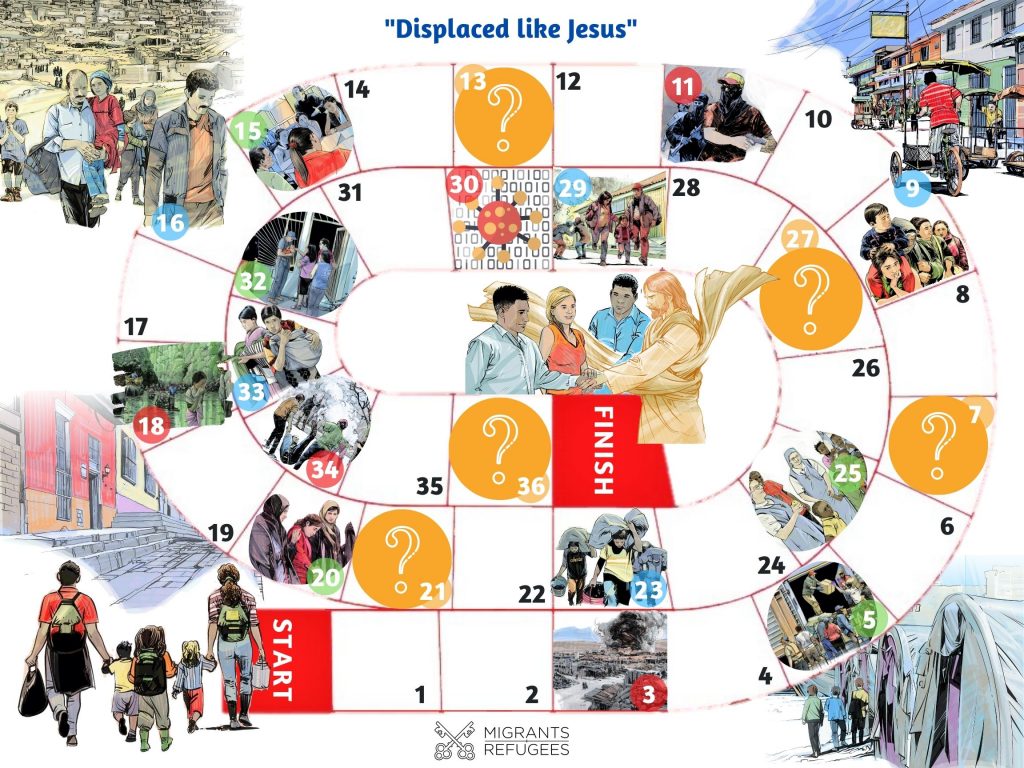 Download the Displaced like Jesus game chart here.
Download the Instructions here.
ADVENT Calendar
This Advent Calendar activity takes us on a special path towards Christmas – a path through the various stages of the campaign for the World Day of Migrants and Refugees that was dedicated to internally displaced people. Every day, starting on the first day of December, open the corresponding little box and join us in the period of Advent as we turn our thoughts to migrants, refugees and other displaced people, especially in this difficult period of pandemic.
Access and download the Advent Calendar here and journey with the migrants.