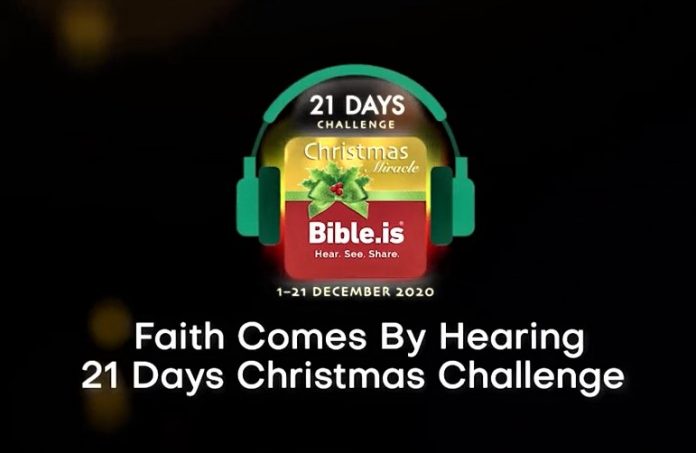 By Ivy Chai
KUCHING — A special Christmas audio bible project utilising the free Bible.is phone app was launched via Zoom on 28 November by Faith Comes By Hearing Asia. It is an ecumenical project to promote reading, hearing and viewing the Gospel of Matthew from 1-21 December 2020.
The 21-Day Christmas Miracle Challenge aims to build a daily habit and commitment to read and hear the bible in one's chosen heart language. It is hoped that after HEARING the bible for 21 days, participants will cultivate a hunger for more Gospel readings.
Over 160 delegates from 13 countries attended the launch, among whom were Archbishop Simon Poh from the Archdiocese of Kuching, and Archbishop John Wong from the Archdiocese of Kota Kinabalu.
Sarawak has been promoting the Bidayuh Bau bible as a daily audio podcast since February 2020. Currently, there are over 370 people in Bau participating in this programme of the Gospel of Matthew.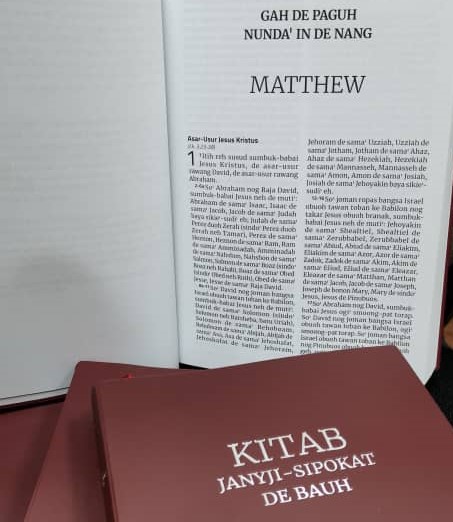 One can also find the English Standard Bible, NRSV, Alkitab Versi Borneo, Iban and Bidayuh Bau bible on the Bible.is app which is available for free download from: https://play.google.com/store/apps/detailsid=com.faithcomesbyhearing.android.bibleis
Archbishop Simon Poh invites participation in the 21-Day Christmas Miracle Challenge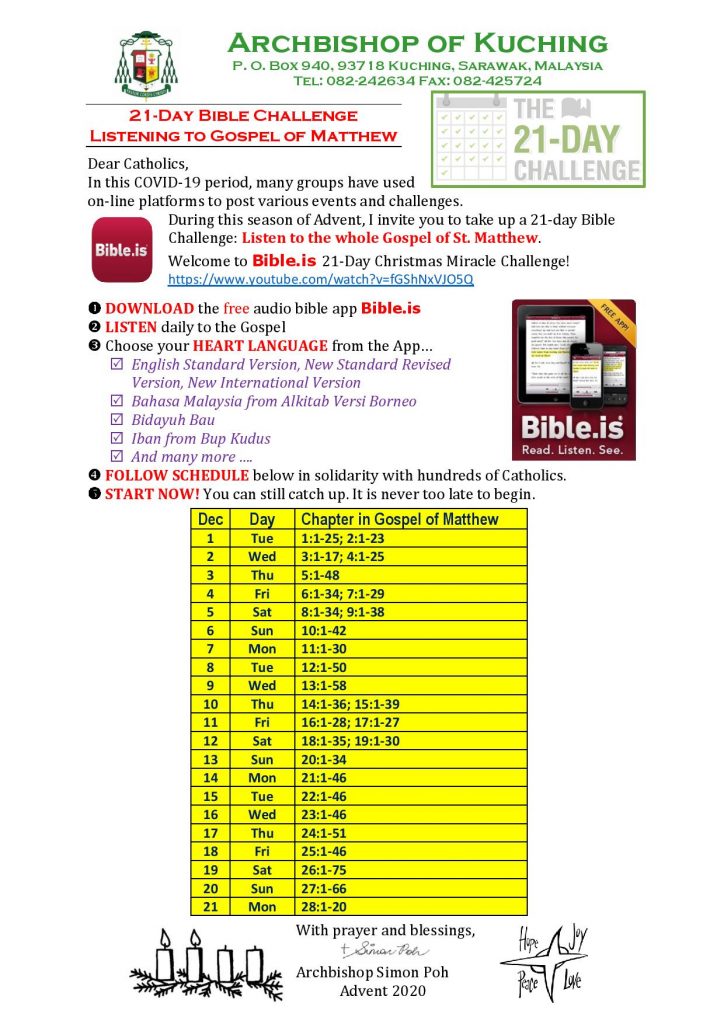 We invite you to leave your comments on your experience of hearing the Gospel on audio in the comment box below.