By Ivy Chai
KUCHING — St Joseph's Cathedral organised its first open–air morning Mass at the Cathedral's carpark on 19 December. The 7.00 am Mass was limited to 20 pre-registered cars and passengers had to comply strictly with the state government's SOP for houses of worship.
The trial–run was a prelude to more special Masses that will enable Catholics who are considered "high risk" because of the COVID-19 pandemic, to come to Church and to receive Holy Communion.
Archbishop Simon Poh celebrated the first "Carpark Mass" from the first floor window of the Parish office overlooking the carpark. He was assisted by Fr Galvin Ngumbang.
In welcoming the drive-in parishioners, Archbishop Simon said he was happy to see them and acknowledged their desires to attend Mass in Church, but could not. Now they can come in cars. "God remembers you. So now 'Jesus comes to you,'" he said.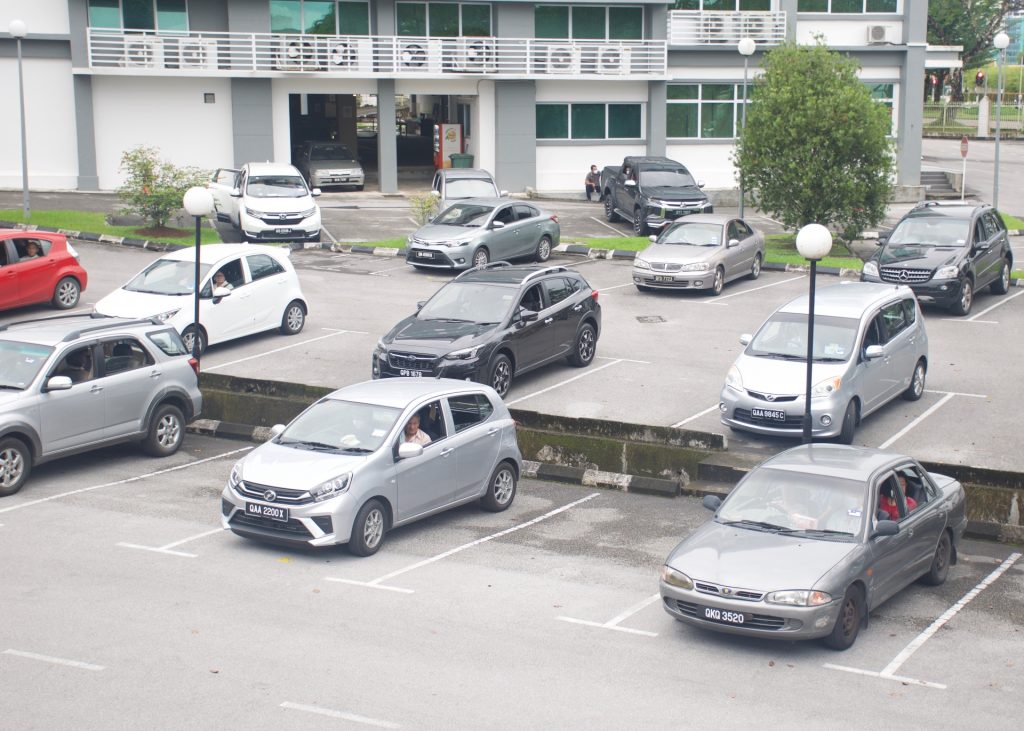 Throughout the Mass, parishioners remained seated in their cars with windows wound down and engines cut off. They had the option to wear/not wear their masks as they came as a family and "car social distancing" had been put in place.
Holy Communion was brought to them by the Extraordinary Eucharistic Ministers.
Many Catholics who belong to the "high risk" group, namely the elderly, vulnerable, those with mobility challenges or medical conditions have not attended Mass in Church since March this year.
Archbishop Simon has arranged four (4) Carpark Masses from 24 – 27 December specially for them. They can now attend the 7.00 am Mass on Christmas eve, Christmas Day as well as over the Saturday and Sunday weekend.
Catholics who are eligible to attend these special Masses can contact Brenda at St Joseph's Cathedral Parish Office for more information and registration forms. Tel: 082 423424.