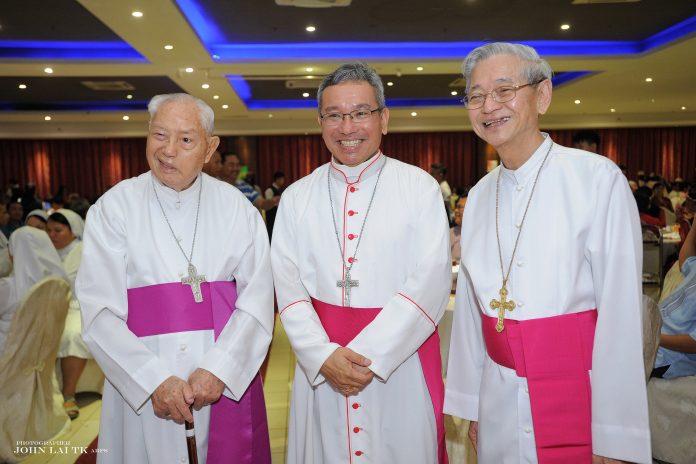 By Ivy Chai
KUCHING — The Year of the Ox 2021, will be remembered by Catholics as a year when they had to forgo the tradition of attending a Chinese New Year Thanksgiving Mass in Church, and having their New Year oranges blessed.
Except for live-streaming Masses, all Church services had been suspended since 13 January under the state's COVID-19 CMCO.
Kuching Archbishop Simon Poh, Archbishops Emeriti Peter Chung and John Ha, together with the priests and religious wish all Catholics celebrating Chinese New Year a very blessed New Year, filled with the Lord's blessing and protection for all families and friends.
Archbishop Simon Poh has made available a prayer leaflet for use at the family reunion dinner, contributed by the Penang Island Mandarin Apostolate, as well as prayers for the household blessing of CNY oranges.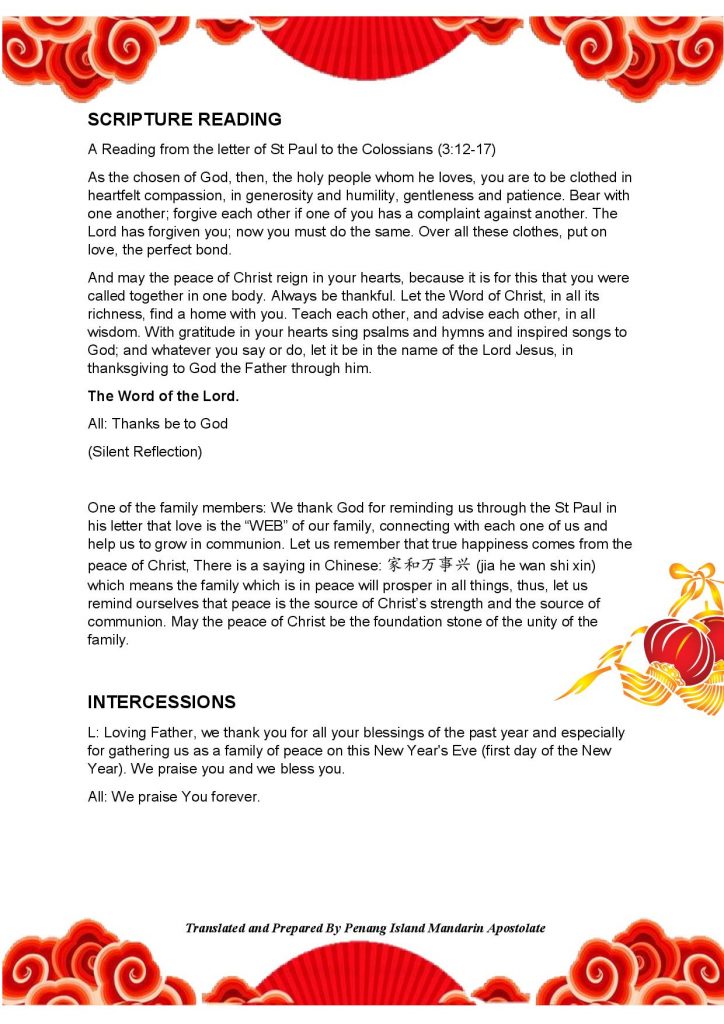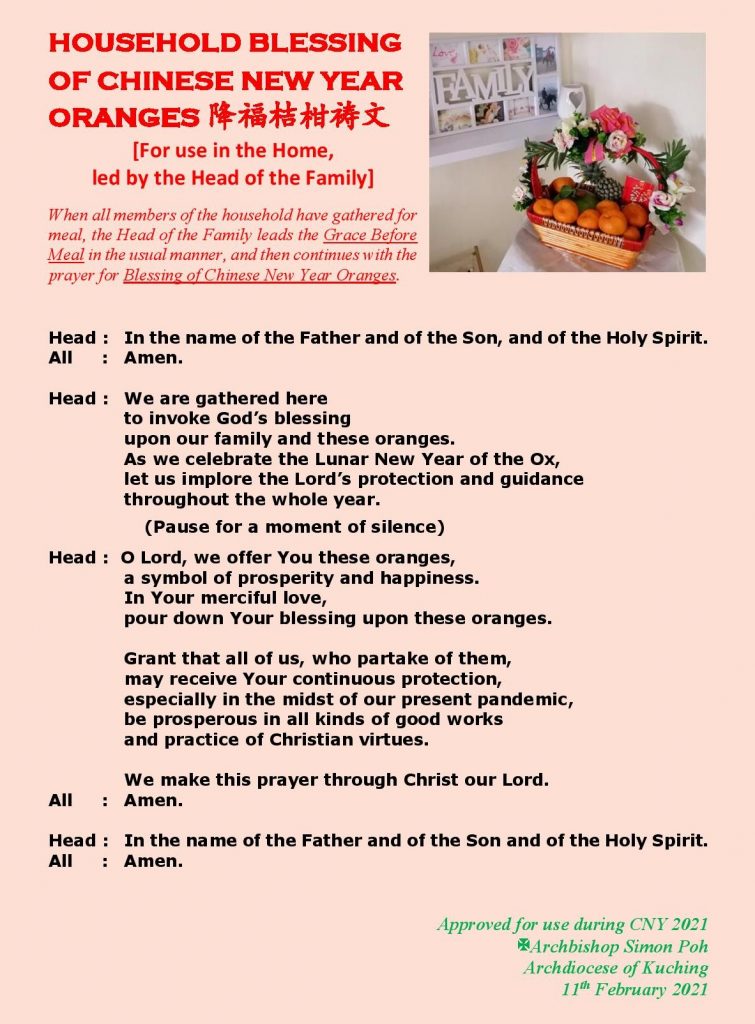 Click to view/download the household blessing of CNY oranges in English/Mandarin.
Click to view/download the prayer leaflet in Mandarin.