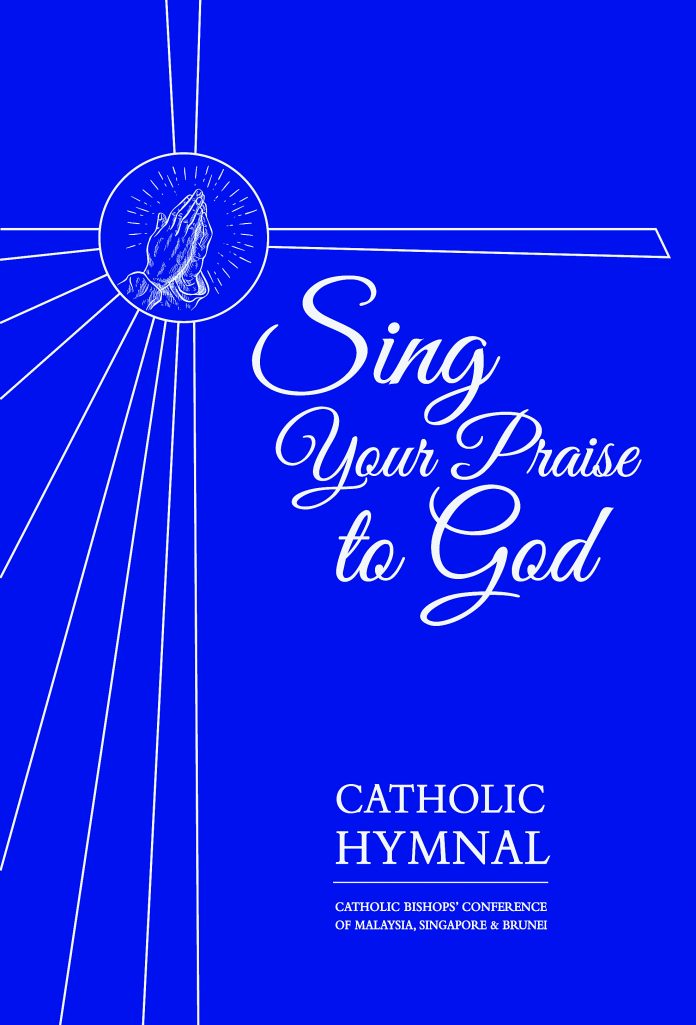 KUALA LUMPUR —  The Catholic Bishops' Conference of Malaysia, Singapore and Brunei (CBCMSB) endorsed the revised edition of Sing Your Praise to God (2021) as the official Catholic Hymnal for this region on Feb 2, 2021.
This revised edition sees a new transformed outlook, from a metal clip compilation of pages of texts for Order of Mass, prayers and hymns, to a thread-bound hard cover Order of Mass, Antiphons and hymns in texts and music notations. Also added to this revised edition are the Rite of Eucharist, Exposition and Benediction and an index to the list of hymns according to titles, first lines, parts of the Mass and seasons and liturgical uses.
Sing Your Praise to God was first published in 1970 by Bishop Emeritus James Chan and the Regional Liturgy Commission of CBCMSB to meet the needs of the faithful as they come together to worship God in spirit and in truth at every Mass, and to sing with joy this source and summit of our Christian lives. The second edition, printed in 1985, besides having more hymns, had devotions and prayers added to it. Since then, the hymnal has not been updated.
And so, it stands to reason that the hymnal needed to be revised. Thus, in 2014, CBCMSB mandated the Episcopal Regional Liturgy Commission (formerly RLC) to undertake the task of revising and improving the hymnal. In this endeavour, the Commission re-visited the liturgical and co-related documents of the Second Vatican Council. With those references and with constant consultations with the bishops of the CBCMSB, the Commission formulated the guiding principles, for determining the hymns to be included, as well as adding the Antiphon texts and musical notations. Acknowledging and paying all copyright owners too was an important part of the exercise.
The revised hymnal is at present being sent to all dioceses in the region. It is sold at RM25 a copy. Order forms have been sent to all the parishes. Please contact your respective parish to place your order or liturgycommission@erlcmsb.org
It is our sincere prayer and hope that this revised edition will become the constant companion of everyone in our worshipping community, not only of the choirs and musicians. That all who use it may be drawn deeper into that full, active and conscious participation of the soul lifted in singing the praise to God. "Praise the Lord for he is good; sing to our God for he is loving: to him our praise is due" (Psalm 146:1).