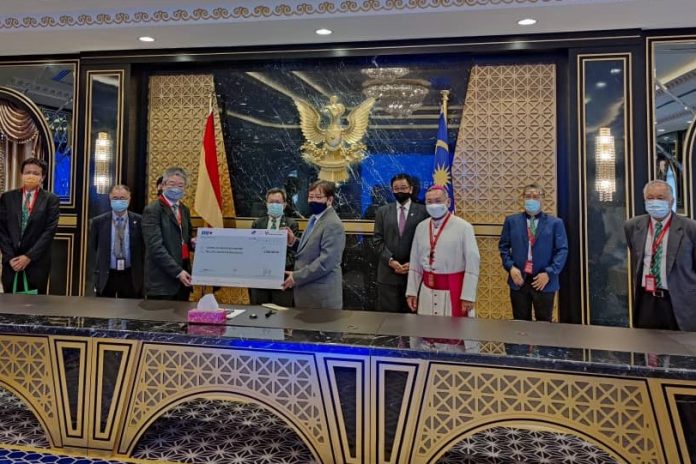 By Ivy Chai
KUCHING — The St Joseph's School (SJS) Mill Hill Block Restoration project to restore the iconic and gazetted Heritage Building, together with its two connecting wings, recently received a RM2.5 million boost from the Sarawak State Government.
Plans for the restoration project commenced in 2018, and the site was handed over to the contractor in August 2020. However fund raising for the project hit a snag last year because of the COVID-19 pandemic.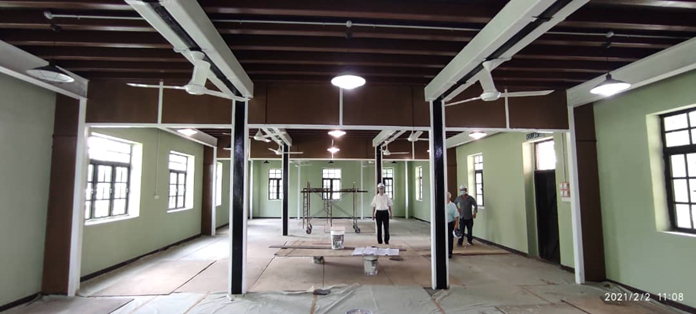 Through appeals made to former students and well-wishers by the school's Board of Management and the Old Josephians' Association (OJA), they have managed to raise about RM3 million to date. This equates to a shortfall of about RM2.5 million.
On 3 February 2021, the Board of Management received a State grant that was providentially sufficient to cover the balance of the shortfall of the RM5.5 million dollar project.
"Today, we are grateful to the Sarawak Government for the RM2.5 million presented by our Chief Minister, YAB Datuk Patinggi Abang Johari Tun Openg who was an Old Boy of Class of 1970 Upper 6," Archbishop Simon Poh who is the Patron of St Joseph's Board of Management, said.
The Archbishop also voiced the need to look into furnishing the completed restoration works, such as tables, student desks and chairs, teaching aids, computers and equipment for the classrooms, as well as any other variable costs.
"As an Old Boy, I take this opportunity to appeal to Old Boys (and Girls from Form 6) to do our part for our Alma Mater St Joseph and to be part of the legacy of restoring St Joseph's School Mill Hill Block and Boarding/Classroom Wings.
"Just as we have been blessed by the education from St Joseph's School, let us give and continue to bless the future generation of Josephians," Archbishop Simon Poh (Class of 1980 Form 5) said.
The mock cheque for the RM2.5 million grant was presented to the acting chairman for the Mill Hill Restoration project, Christopher Chua when he led a small delegation to pay a courtesy call on the chief minister at his office at Wisma Bapa Malaysia.
---
Related post: St Joseph's Secondary School Kuching Mill Hill Block Restoration Project