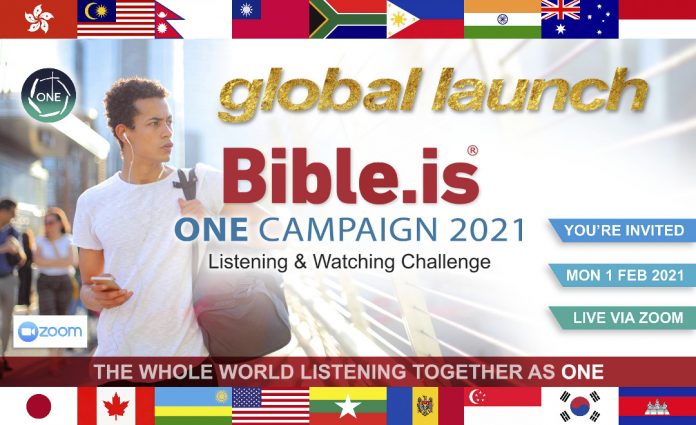 By Ivy Chai
KUCHING — Faith Comes by Hearing Asia has launched an ecumenical project for the 40-day Lent to Easter Sunday period.
This is an invitation to be a part of the global ONE Campaign 2021 where hundreds of churches and organisations throughout the world – from every denomination, language group and walks of life – come, listen and journey together through the 4 Gospels as ONE.
In his commitment to promote the Word of God, Catholic Archbishop Simon Poh is inviting all Christians to the ONE Nation 2021 Listening & Watching Challenge, commencing 17 February to 4 April through the Bible.is App.
He says, "The Bible is Jesus speaking to us. Let the Word of God accompany us."
Let us come together as One Word, One God and One World; reading, hearing, and watching the Word of God – together in One Spirit!
Sign up here: http://bit.ly/359Hxt8
Download the Bible.is App: https://www.faithcomesbyhearing.com/audio-bible-resources/bible-is