Kuching Archdiocesan Youth Commission prepares for KAYD'19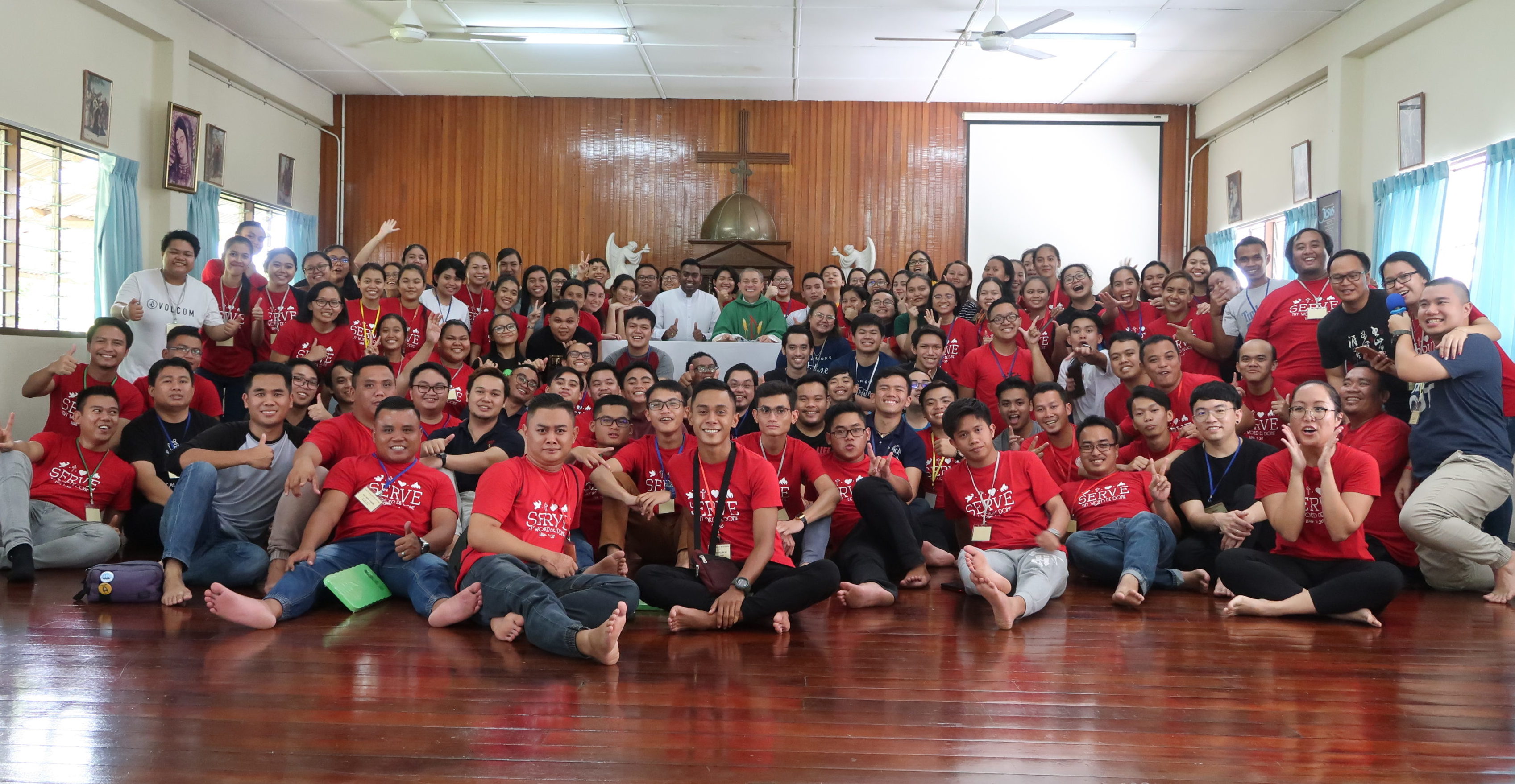 PADAWAN — Kuching Archdiocesan Youth Commission (KAYC) organised the KAYD'19 Servants Recollection programme held at St Lukas Centre from 26 – 28 July. It was attended by almost 130 youths from different Parish Youth Ministries (PYM) and Youth Groups under the Archdiocese of Kuching.
The main objective of this programme was to create bonding among the servants, to prepare them and help them understand their tasks and contributions during KAYD, and also to spiritually groom the youths involved.
The Recollection started with the introduction to the recollection, followed by Holy Hour and Confession.
KAYC had invited speakers to provide inputs that focused on two topics. The first session was on "Servanthood" by Sr Catherine Uming, SSFS. She spoke on the KAYD'19 theme this year, taken from Luke 1:38: "I am the servant of the Lord, let it be done according to your word." The virtues of focus for KAYD'19 is charity and hope. It is in line with the Extraordinary Year for Mission which focuses on mission works.
The second session was conducted by Fr Felix Au, the Advisor to the Youth Commission. The youth were led to recap what had happened during KAYD'18 and KAYD'19.
The afternoon session continued with a team building programme called, the "Egg challenge."
For the night session, the youth were divided into groups according to their respective ministry to discuss what they understood about their ministry. The leader of each ministry then presented the results of their discussion.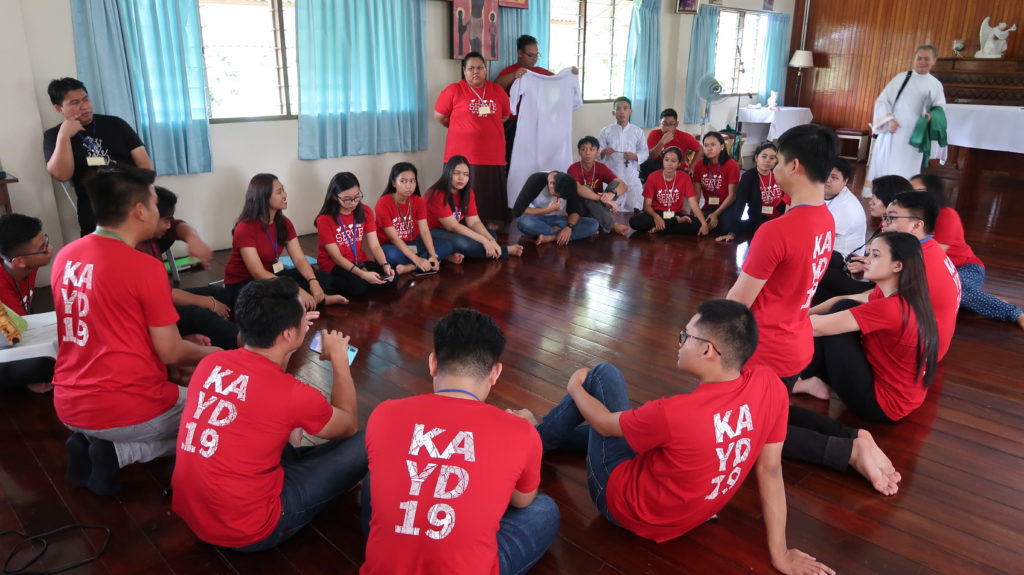 Julian Sim, KAYC Youth Minister, concluded the session with the presentation of the actual KAYD'19 tentative programme and the distribution of tasks to prepare the PYM and Youth Groups for the event.
On the last day, the programme ended with a Mass presided over by Fr Ramon Borja, SDB. During this Mass, Br Desmond from St Peter's College Seminary, Kuching shared his experience on servanthood which was very useful in creating stronger bonds among the servants and participants.
To those who have already registered for KAYD'19, see all of you at the Archdiocesan Curia and Cathedral Pastoral Centre (ACCPC) on 31 August – 2 September! #KAYD19SERVE
Maria Amella