A collaboration between the Catholic Mission School Authorities and the Association of Aided Chinese Primary Schools will enable the school to commence operations at the start of the 2021 school year in January, and it is also seen as a blessing from God for the work of education in Sarawak.
The Sarawak Chief Minister's Department Unit for Other Religions (UNIFOR) in collaboration with the Sibu Resident Office and Integrity and Ombudsmen Unit will organise a daily special prayer session in conjunction with the Malaysia Day celebration from Aug 31 to Sept 15.
HE Cardinal Robert Sarah, the Prefect for the Congregation for Divine Worship and the Discipline of the Sacraments, writes exhorting "Let us return to the Eucharist with Joy" as soon as circumstances permit and to the normality of Christian life.
The Archdiocese of Kota Kinabalu clergy annual retreat, held traditionally at the Bundu Tuhan Retreat Centre, took place from Sep 7-11. Secluded in the quiet of the centre, were Archbishop John Wong with 35 priests and a seminarian despite the absence of the retreat master.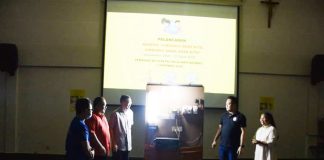 Archbishop of Kota Kinabalu, Most Rev John Wong, has launched on Sep 5 a five-year environmental campaign "Protect Our Earth, Protect Our Children" under the Creation Justice Commission (CJC) and Eco-Outreach Team (EOT).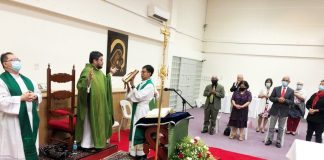 The first neocatechumenal community was formed on Sept 7, 1980 at the Sacred Heart Cathedral (SHC) parish when the late Fr Tobias Chi was the Rector.
The Pope sends a message to those participating in the Day of Prayer and Fraternity for elderly and sick priests in the Italy's Lombardy region.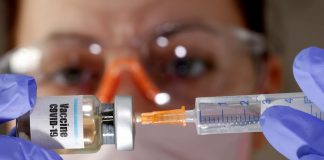 Amid heated discussion and ongoing debate on a COVID-19 vaccine — how soon it will be available and who should get it — the Catholic Health Association has a lot to say.
Franciscan Father Francesco Patton, custos of the Holy Land, asked Catholics around the world to make a virtual pilgrimage to the Holy Land and make a real donation to support the church in the region.
About 30 youths gathered over a Zoom call for a fun time of learning and laughter on 31 July, Friday evening.
The Season of Creation is a time to renew our relationship with our Creator and all creation through repenting, repairing, and rejoicing together. During the Season of Creation, we join our sisters and brothers in the ecumenical family in prayer and action for our common home.